Activist banned from G20 area was aiming to confront Obama over Assange, Manning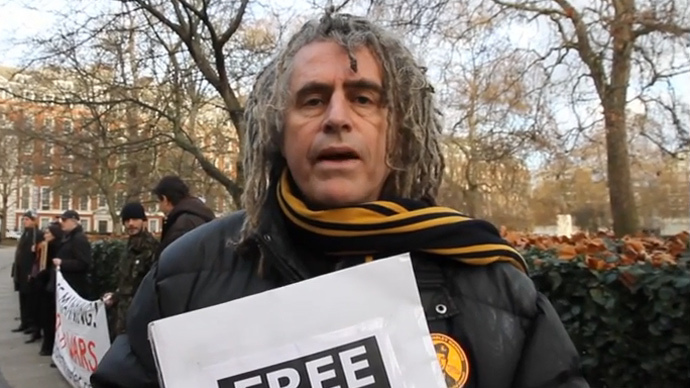 An activist with a history of confronting Western leaders, from Thatcher to George W. Bush, has been banned "without explanation" from the G20 summit, where he hoped to ask Obama to pardon the jailed Chelsea Manning and stop persecuting Julian Assange.
"I know Julian's dad and Chelsea's mother, so it's quite a personal connection I have with them really, so I feel obliged to do some kind of action while I'm here in Brisbane and the guy holding the keys to their bondage is in town," catholic activist Ciaron O'Reilly told Guardian Australia.
O'Reilly is one of four people who are barred from the G20 restricted zones.
On Thursday, he was out on the streets of Brisbane, holding a banner with Assange's face on it, calling to free the whistleblower.
Ciaron O'Reilly says police have issued him with a notice banning him from the exclusion zone during the #G20pic.twitter.com/IUVu5ZcpTx

— Louisa Rebgetz (@louisarebgetz) November 13, 2014
"In less than two minutes, an unmarked car pulled up and two plain clothes detectives came out and had this standing order," Mr O'Reilly told ABC News. "They said I'm the third person banned and they decided this morning and they haven't given me an explanation."
A letter from police commissioner Ian Stewart read that "I have been provided with information about you and after considering the material, I am reasonably satisfied that you are a person who should be included on the prohibited persons list."
The order was issued on Thursday, two days after O'Reilly flagged his intentions to address the US President, who will be speaking at the University of Queensland on Saturday.
"I think it is an outrageous infringement of my civil rights," he said.
But as the activist told the Guardian it was "guesswork" whether it was his plan to talk to Obama or his history of non-violent civil disobedience that prompted the ban.
"I've confronted George Bush Jr in Belfast, and I've confronted Hillary Clinton in Dublin and Maggie Thatcher here in Brisbane in the 1980s," he said. "So it's not impossible to get to these people and I've got a bit of history of getting to places I should not have been."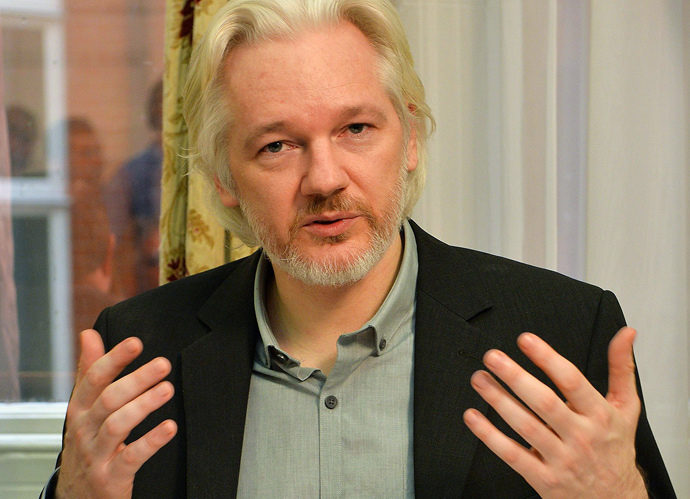 "(But) as I said to the cops today, I'm a pacifist so even if I'm completely wrong about everything, I can't do too much harm, can I?"
A police spokeswoman declined to comment on the ban, but said that 15 people had been excluded from the event, including four "prohibited" individuals.
Calling himself 'a non-violent anti-war protester,' O'Reilly indeed has a "history" of disobedience, and not only civil.
The peace activist was sentenced to 13 months in jail by a US court for his role in breaking into a New York military base and disarming a B52 Bomber during the 1991 Gulf War.
O'Reilly was acquitted by an Irish court over accusations of damaging a US warplane en route to Iraq in 2003.
When asked to provide justification for keeping certain individuals out of the summit, Assistant Commissioner Karatina Caroll told the Brisbane Times that there was "extensive reasoning." She mentioned past convictions and disruptive behavior.
"In some cases there may have been (evidence they planned disrupting the G20) but, as the Deputy Commissioner indicated, we won't be divulging further operational security information," she told the newspaper.
O'Reilly said he would consult with his lawyer about whether to appeal against the order, banning him from inner Brisbane's "declared zone".