'Courage is contagious': Artist campaigns for Snowden-Assange-Manning monument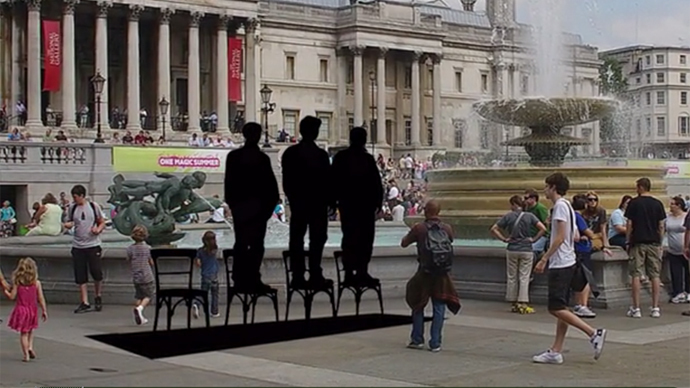 The legacies of Edward Snowden, Julian Assange, and Chelsea Manning will be enshrined in bronze by a sculptor who is offering a fourth empty chair alongside the trio to anyone who has the courage to side with them, stand up and change things.
At least, that's the plan for Italian sculptor Davide Dormino, who is looking to build life-size bronze statues of the three individuals. In a new Kickstarter crowdfunding campaign that just recently went live, Dormino and project creator Vaughan Smith are asking for 100,000 pounds, or roughly $159,000, to construct these "monuments to courage."
"There is no room for compromise today and art is called upon to make choices and show a direction," the art project author says in the Kickstarter video. "I want to create a life-size bronze statue of Julian Assange, Manning and Edward Snowden standing on three chairs with an empty fourth chair next to them. It is not a simple homage to individuals, but to courage and to the importance of freedom of speech and information."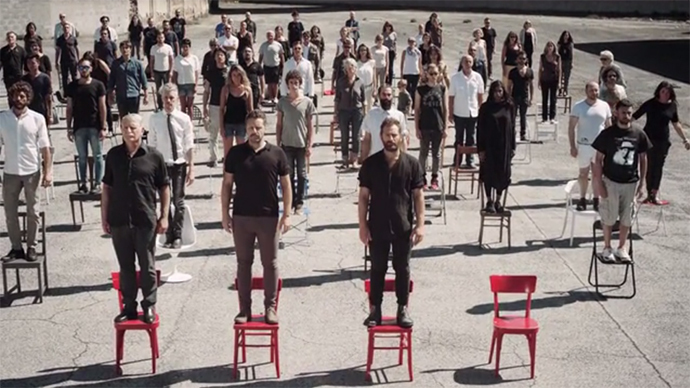 Dormino goes on to explain the point of including an empty chair alongside Snowden, Assange, and Manning, saying it will give people a chance to promote the idea that other people should speak up like the other three. Notably, the entire display will not be bound to a specific country. Instead, it will travel around the world, and the Kickstarter page states funds will be used for transporting and installing the piece.
Earlier this year, Dormino elaborated on his thoughts regarding the empty chair in a conversation with Grey Magazine.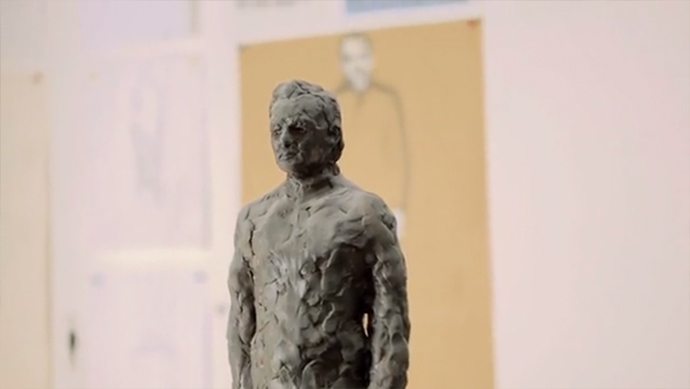 "It's an invitation to take sides and stand up for the ones who have the courage to change things," he said. "The three of them are considered traitors, who offended the world because they told the truth. They are standing on three chairs, and a fourth one next to them is empty."
"It almost looks like an execution, but the person who will stand on the fourth chair will do so because he/she has something to say … The fourth chair stands for our conscience, which tells us which side we want to stand on."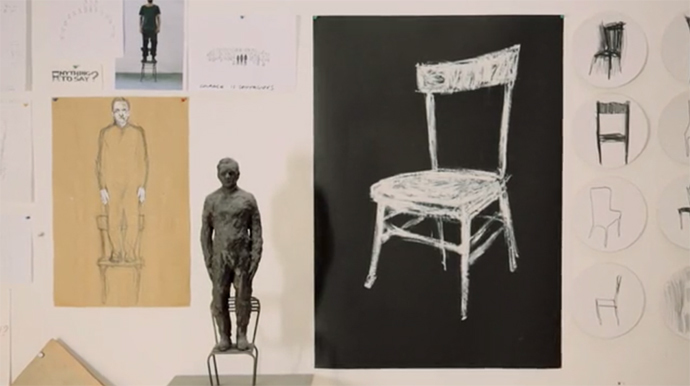 Snowden, of course, first came to the public's attention after leaking troves of National Security Agency documents detailing the federal government's extensive surveillance programs. Just last month, a statue of the former NSA contractor was placed in New York City's Union Square for two hours before the artist and his work was removed for failing to have the proper license.
Assange's WikiLeaks, meanwhile, came to prominence after leaking sensitive diplomatic cables as well as for generally releasing secret documents and classified information from anonymous sources. One of its most notable sources was Chelsea Manning, who served as an intelligence analyst during the Iraq War under her birth name, Bradley.
Manning supplied WikiLeaks with numerous classified documents — including field reports from the wars in Afghanistan and Iraq, Guantanamo Bay detainee assessment briefs and State Dept. diplomatic cables.
You can share this story on social media: