Israelis stock up on self-defense weapons 'preparing for attack'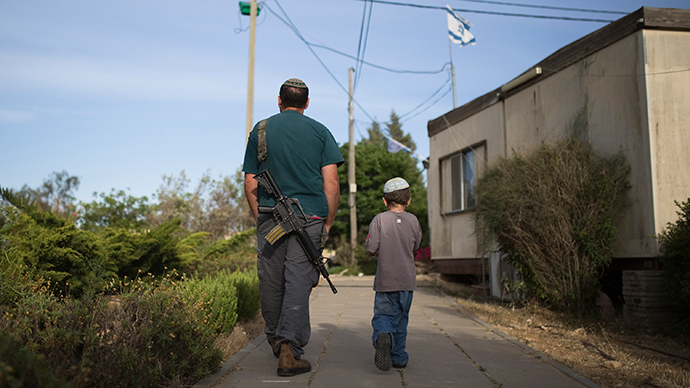 Tensions are running high in Israel after the fatal stabbings of two Israelis by Palestinian assailants in Tel Aviv earlier this week. Israelis are stocking up on self-defense weapons in fear for new attacks and another Intifada, local media reports.
"We're sold out of everything!" an employee of an IDF weapons shop told the Jerusalem Post reporter.

"It's crazy. I've never seen anything like this," he said, adding that "everyone" is buying the merchandise.

Many Israelis are afraid to go outside without a knife in the pocket for fear they could be attacked at any moment.

READ MORE: Israeli mob attack victim: 'Arabs pulled me out of burning car'

"We all have pepper spray, knives – even brass knuckles," Aryeh Green, 16, told the newspaper. "I keep a baseball bat by my bed, because you never know when, or if, you are going to get attacked. You always have to be prepared."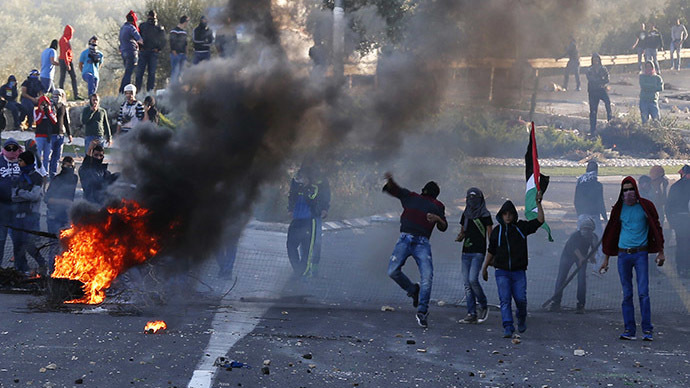 Recent random stabbings as well as car attacks dubbed "vehicular terrorism" have sparked fears of a new intifada. Violence has been on the rise in recent weeks over the Israeli-controlled access to Jerusalem's Al-Aqsa mosque compound, Islam's third-holiest site after Mecca and Medina, both in Saudi Arabia.

Palestinians in east Jerusalem allege that Jewish zealots are secretly trying to gain control of the site. Under a decades-old arrangement (which has been in place since Israel's 1967 capture of the Old City and its shrines), the hilltop complex is administered by Muslims reporting to Jordan. The Jews have a right to visit, but not to pray there. Jewish hard-liners' recent visits to the site and members of Netanyahu's coalition calling for an expanded Jewish presence there have angered the Palestinians.

This resulted in a Hamas militant slamming a minivan into a crowd waiting for a train in Jerusalem last week. One person was killed and 13 others wounded. Hours later a Palestinian motorist drove into a group of soldiers in the West Bank, injuring three. Hamas said the Jerusalem attack was meant to protect the Temple Mount.

Tensions further escalated over the weekend after an Israeli police officer shot dead an Israeli Arab in northern Israel. In a video caught by a security camera, the man, who had attacked a police car, appeared to be walking away from the officer when he was shot.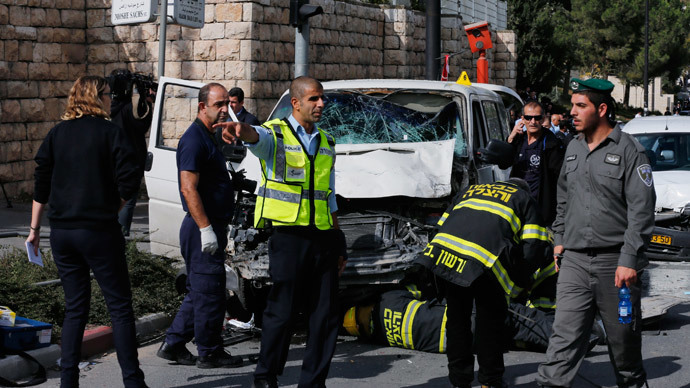 On Monday a Palestinian who had slipped into Israel illegally knifed a 20-year-old soldier near a Tel Aviv train station, killing him. The same day hours later a 26-year-old woman was stabbed to death and two other Israelis were wounded by a Palestinian who stormed out of a car outside the West Bank settlement of Alon Shvut, south of Jerusalem.

The attacker was shot and wounded by a guard, police said. Militant group Islamic Jihad claimed him as one of its members. The stabbing occurred at the same spot where three Israeli teenagers were kidnapped in June and killed by Hamas militants.

Speaking in parliament, Netanyahu said "terror ... is being directed at all parts of the country for a simple reason: the terrorists, the inciters, want to drive us from everywhere."

"As far as they are concerned, we should not be in Jerusalem, Tel Aviv or anywhere. I can promise you one thing - they will not succeed. We will continue to fight terror ... and we will defeat it together," he said.
You can share this story on social media: