Japanese man self-immolates protesting govt push to end 60 years of pacifism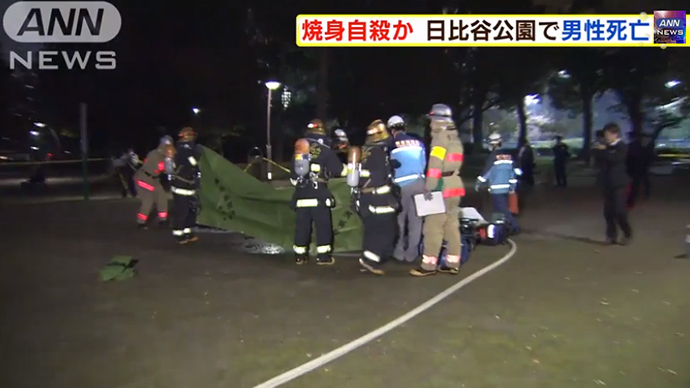 A Japanese man has died after setting himself on fire in a central Tokyo park in what appears to be a protest against the country's renunciation of its pacifist constitution and the prime minister's military push.
The unidentified man's body was found on Tuesday evening in Hibiya Park, near the parliament in one of Tokyo's administrative districts, NHK and Asahi daily report.
The man was taken to a hospital where he was pronounced dead after police responded to an emergency call alerting them of the incident.
Media reports suggest that the man was protesting Prime Minister Shinzo Abe's unpopular policy of military expansion and the country's shift away from post-war pacifism.
READ MORE: Japanese man self-immolates in pro-pacifist constitution protest (GRAPHIC CONTENT)
The Japan Times reports that the man left a note addressed to Abe and the heads of both houses of the Diet, Japan's legislature, in addition to a video capturing the incident. Police have declined to confirm the reports.
In a dramatic move earlier this year, Abe's cabinet reversed a post-war constitutional ban on military operations abroad. Japan renounced war after the adoption of the 1947 constitution.
This so-called "reinterpretation" enables Japan to come to the aid of the US or other allies, even if Japan is not the target of the attack, in a provision allowing "collective self-defense." Previously, Japan's military could only act if the country was under direct threat.
"Our peace is not something given by others," Abe said in a press conference in July. "We ourselves must establish peace. There is no other way."
READ MORE: Historical shift: Japan & US beef up defense pact to counter 'China threat'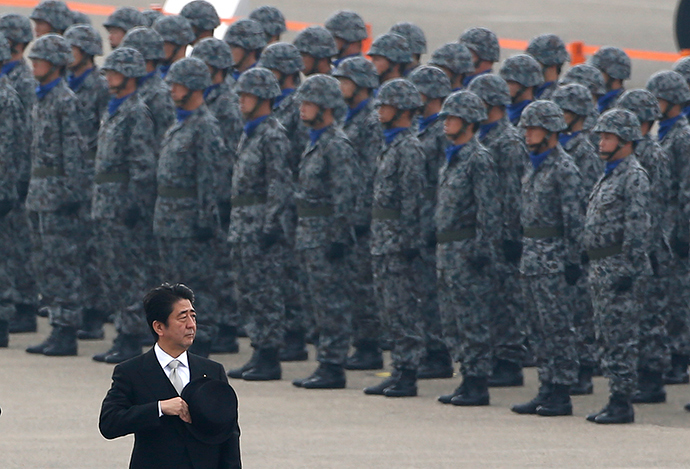 Abe justified the US-backed move as a response to mounting Chinese military activity, especially in the East China Sea. Tensions have risen between the two neighboring countries as they remain locked in a dispute over the uninhabited Senkaku Islands (known as the Diaoyu Islands in China) , believed to house underwater oil reserves.
In September, Chinese President Xi Jinping called on the China's People's Liberation Army to modernize and be ready for a "regional war."
READ MORE: Japan govt allows foreign military deployment, earns China's ire
A similar self-immolation occurred in June, as Abe's government was discussing the revision. A man set himself ablaze on a busy pedestrian walkway in Shinjuku, a major commercial and administrative center in Tokyo, in front of hundreds of onlookers to protest the proposed change. The man reportedly survived, but authorities have not released details on his current condition.
The "reinterpretation" alarmed many of the country's citizens committed to the pacifist constitution. Over the summer, thousands protested in front of the PM's residence urging the government to stay true to the constitution following the announcement.
You can share this story on social media: