Vanessa Mae banned after fiddled results got her to Sochi Olympics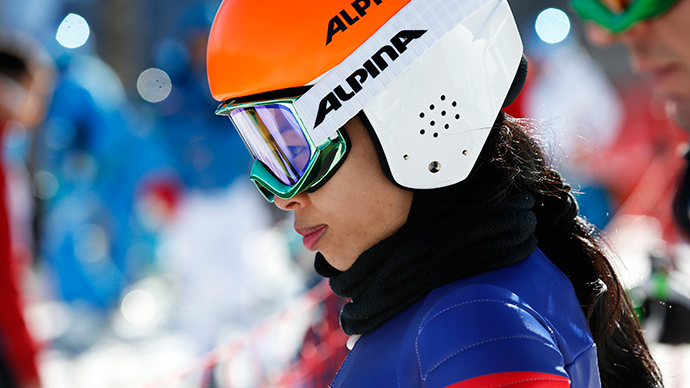 Vanessa Mae has been banned from competitive skiing for four years, after revelations that races were fixed to allow her to qualify for the Sochi Olympics. Without this, Mae would not have achieved enough points to qualify legitimately.
The International Ski Federation who has slapped the punishment on the famous violinist, also banned five race officials from Slovenia and Italy for between one and two years for their part in the scandal.
"Those who have been sanctioned have been sanctioned for good reason," FIS President Gian Franco Kasper told AP. "At first we were laughing when we heard it. But then we realized it's quite a serious thing."
Mae, who used her Thai father's surname, Vanakorn, and represented Thailand at the Sochi Olympics only started training six months before the event got underway in February. She was ranked number 2,253 in the world, yet still managed to make it to Sochi.
Without the cheating orchestrated by her managers, Vanessa-Mae "would not have achieved the necessary FIS point performance level to be eligible to participate in the Olympic Winter Games," the governing body said.
The event in question took place between 18th and 19th January in Krvavec, Slovenia, and was Mae's last chance to gain points to try and qualify for the Winter Olympics. After making it to Sochi, the 36 year-old finished last in the women's Giant Slalom, more than 50 seconds behind the eventual gold medalist after two runs, Tina Maze of Slovenia.
Mae, who has sold millions of albums as a world famous violinist has the opportunity to appeal the decision in the Court of Arbitration for Sport in Lausanne, Switzerland.
However, given her age and with the next Winter Games taking place in Pyeongchang in South Korea in around three and a half years, it's very unlikely that she would want to compete.
"But it doesn't make much difference for her," Kasper said, as reported by AP. "She was racing (the Olympics) probably only once and that's all. But in any case we prevented her from being at the next Olympics."
Critics of Mae said her inclusion at the Sochi games was a mere publicity stunt to boost ratings and create a feel-good celebrity Olympic story.