NATO's Estonia drills are anti-Russian, don't make Europe more secure – Moscow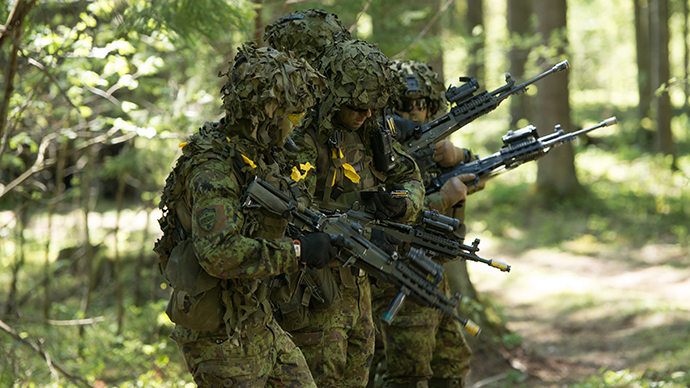 Moscow believes NATO drills in Estonia are of "a clearly anti-Russian nature" and will scarcely contribute to European safety, according to a statement by the Russian Defense Ministry.
READ MORE: NATO asks US for more troops in Baltic states, Poland to counter 'Russia threat'
NATO has conducted five military exercises near the Russian border over the past six months, the head of the ministry's Department of International Cooperation, Sergey Koshelev, told journalists on Tuesday.
"Obviously the policy chosen by our colleagues from NATO will hardly make Europe a safer place," he said.
The comment was in response NATO's plans of having so-called 'Trident Juncture' drills in Estonia. Koshelev believes the exercises have been inspired by warnings of a "Russian threat," as voiced by NATO's supreme allied commander, Philip Breedlove.
Unfortunately there remains a persistent threat from Russian & RUS-backed forces in E. Ukraine http://t.co/f6fJiXI0U6http://t.co/KHxjFLM8zS

— Phil Breedlove (@PMBreedlove) November 5, 2014
"Today Estonia is chosen as an object of that 'threat'," Kochelev said. Although recently such objects were Poland, Lithuania and Latvia, which also hosted large-scale NATO drills."
READ MORE: Iron Sword 2014: NATO stages massive military drill in Lithuania
"Taking this into account, it's strange to hear some NATO representatives lamenting a group of Russian planes flying in international airspace over the North Atlantic," he added.
The Trident Juncture drills are clearly anti-Russian, Koshelev believes.
"According to the drills' scenario, the headquarters of various levels should have their actions tested in a situation in which one of the members of the bloc is attacked by an unnamed "big hostile nation," he said. "From a geographical standpoint Estonia, which hosts the drills, borders only with 'little friendly nations' besides Russia. Hence, the NATO drills have a clearly anti-Russian nature."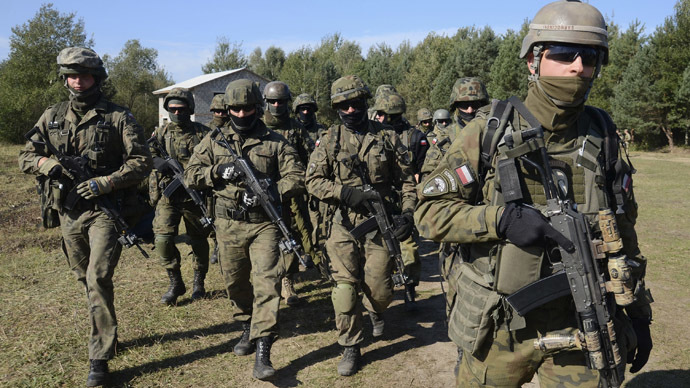 NATO's Trident Juncture exercise in Estonia started November 9 and runs until November 17.
Relations between Russia and NATO reached a record low amid the crisis in eastern Ukraine, with the alliance accusing Russia of helping anti-government militias there.
Former NATO chief Anders Fogh Rasmussen said in June that the military bloc had to "adapt to the fact" that Russia now considers NATO "its adversary."
READ MORE: Russia now enemy, so we'll help Ukraine build up military - NATO chief
The alliance has stepped up its activities near the Russian border, including in the Black Sea and Baltic waters.
The North Atlantic bloc recently asked the Pentagon to send more troops to Eastern Europe to counter the perceived threat of Russia. Meanwhile, there are already 750 US soldiers in Poland and the Baltic states.
Moscow has said repeatedly that it regards NATO's increased build-up in countries neighboring Russia as a threat to its security.
You can share this story on social media: