Iron Sword 2014: NATO stages massive military drill in Lithuania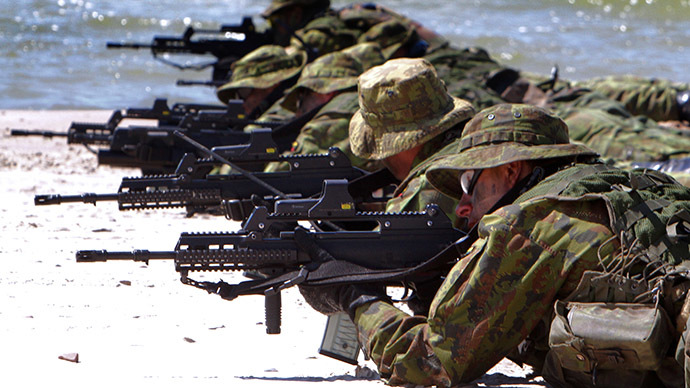 Servicemen from nine NATO member states are taking part in nearly two weeks of military exercise in Lithuania. What used to be a national military drill has become a multinational NATO war game in response to events in neighboring Ukraine.
2,500 servicemen from Canada, the Czech Republic, Estonia, Hungary, Germany, Lithuania, Luxemburg, the UK and the US are taking part in the Iron Sword 2014 military drill in Lithuania, November 2-14.
The troops will be training "interoperability in NATO units, co-ordination of actions and readiness to complete defensive and offensive operations," reported Lithuania's DELFI news agency.
The exercises will be conducted mainly in two locations: Silvestras Zukauskas training range in Pabrade, and at the Lithuanian Grand Duke Algirdas Mechanised Infantry Battalion's training area in Rukla.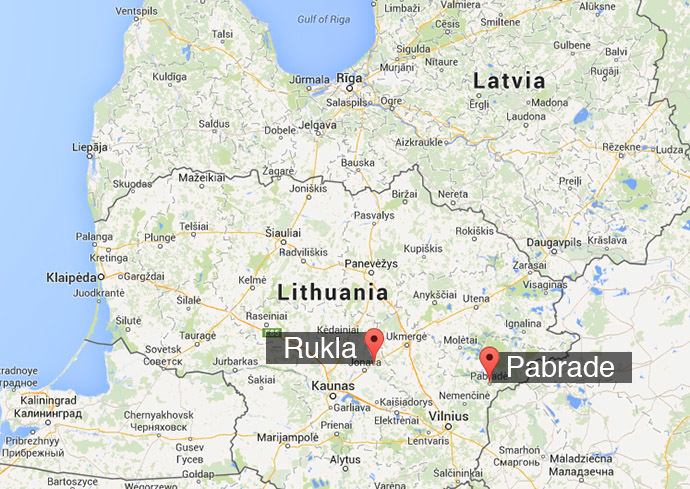 After the drills, about 140 members of Hungary's 5th Bocskai Istvan Infantry Brigade will stay in Lithuania till the end of the year, forming a joint NATO battalion, a task force consisting also of Lithuanian and US soldiers currently deployed in Lithuania.
With NATO military exercises being conducted in Eastern Europe and the Baltic States on a regular basis, the US-led alliance continues to boost its military presence near Russian borders.
In March, the US deployed a dozen F-16 fighter jets and nearly 300 service personnel to Poland. The Polish defense ministry explained that this move was part of a training exercise in response to the crisis in neighboring Ukraine.
Simultaneously, four American F-15 fighter jets were deployed to Lithuania in response to "Russian aggression in Ukraine and increased military activity in Kaliningrad," the Lithuanian Defense Ministry said.
In June, US European Command (EUCOM) announced that about 100 instructors are set to train spec ops teams in former Soviet bloc states to 'message' Moscow over the conflict in Ukraine.
In early September, following a NATO conference in Wales, the alliance shared plans to create a new rapid reaction force of at least 4,000 troops. It would be established in Eastern Europe, ready to be deployed within 48 hours.
In October, news came that US weaponry had arrived in Latvia, Lithuania's neighbor. The 1st Cavalry Division, based at Fort Hood in Texas, was deployed in Adazi, not far from the Latvian capital of Riga. 150 soldiers used five M1A2 Abrams tanks, as well as 11 Bradley Fighting Vehicles in a training demonstration.
In mid-October, US Secretary of Defense Chuck Hagel declared that US armed forces "must deal with a revisionist Russia - with its modern and capable army - on NATO's doorstep."
Russia's Defense Minister Sergey Shoigu reacted to Hagel's hawkish speech by saying that the US had been "stubbornly approaching … closer to our doors."
"Chuck Hagel's thesis on the necessity for the American army to 'deal' with 'modern and capable' Russian armed forces on NATO's doorstep is of grave concern," TASS quoted Shoigu as saying. "This testifies to the fact that the Pentagon is working on scenarios for operations at the borders of our country."
In September, Russia's Foreign Minister Sergey Lavrov once again pointed out that NATO expansion in Eastern Europe undermines the whole European security system.
"I believe that NATO expansion is a mistake. To a certain degree, it is certainly a provocation," Lavrov told reporters on the sidelines of the UN General Assembly session in New York in late September.
"It is an irresponsible policy that undermines commitments to build a common security system in Europe, based on equality of rights for all, regardless of alignment or non-alignment with any military-political bloc," Lavrov said, as quoted by RIA Novosti.
You can share this story on social media: