​Russia now enemy, so we'll help Ukraine build up military - NATO chief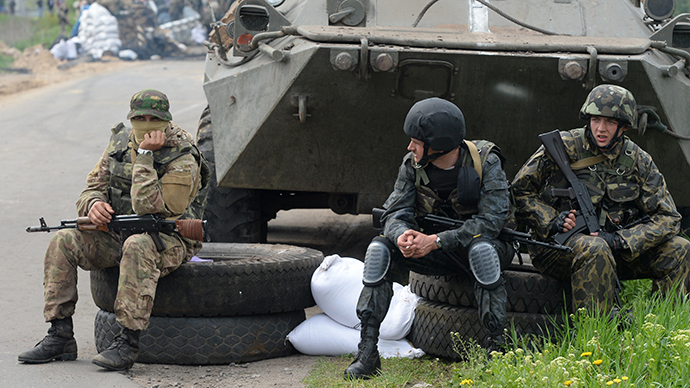 NATO is preparing a package deal to ramp up the Ukrainian military because it 'must adapt' to Russia viewing it as an enemy, the outgoing chief of the military bloc said.
The deal would be submitted to foreign ministers of members states later this month, NATO Secretary-General Anders Fogh Rasmussen told El Pais in an interview. He declined to go into detail, but said it provides for defense industry reform and modernization of the Ukrainian military.
The alliance may also facilitate cooperation with Ukraine over military training, although whatever exercises of NATO member troops would be held in Ukraine is up to individual countries, Rasmussen said.
"We must adapt to the fact that Russia now considers usits adversary," he explained.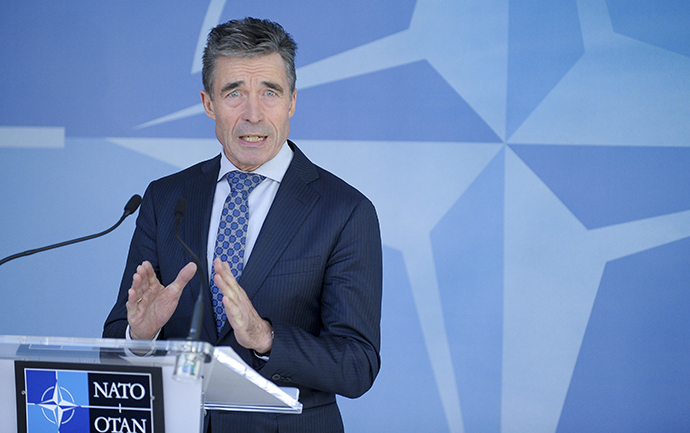 The help that NATO plans to give Ukrainian military comes as the said military are used in a bloody crackdown on the defiant eastern provinces, where local militias defend cities from daily artillery shelling and airstrikes.
Kiev regards the militias as Russia-backed terrorists and refuses any kind of negotiation with them. NATO shares the view, accusing Russia of funneling heavy weapons into Ukraine across the border, although so far no solid evidence of such actions was presented.
The alliance itself is experiencing a sort of revival playing the 'Russian threat' card to justify the build-up of troops in Central and Eastern Europe. Moscow sees such deployments as provocative and confirming NATO's aggressive stance towards Russia.
NATO claims that it has been cooperating with Russia in every way until the Ukrainian crisis sparked the cold war hostilities again. It's not quite true, considering the alliance's expansion eastwards in Europe and its plans to deploy a system of anti-ballistic missile defense closer to Russian borders. Both have been done against Russia's objections that such moves compromise Russian national security.
You can share this story on social media: