Syrian Kurds proclaim women's equality in defiance of ISIS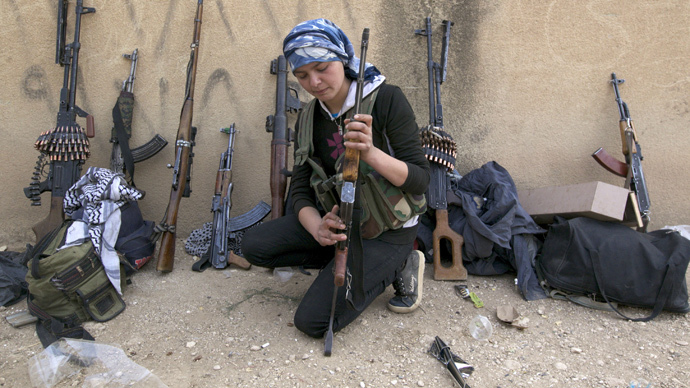 The Syrian Kurdish population is standing up to Islamic State (IS, previously ISIS) abusing women's rights in surrounding areas by issuing a decree proclaiming "equality between men and women in all spheres of public and private life."
READ MORE: 'Women and children dumped in a well': ISIS massacres 322 Sunni tribesmen in west Iraq
Islamic State fighters in Syria and Iraq have been brutally violating women's rights by passing rules based on a radical interpretation of Sharia law. Some of the abuses include forced child marriages, movement restraint and dress codes.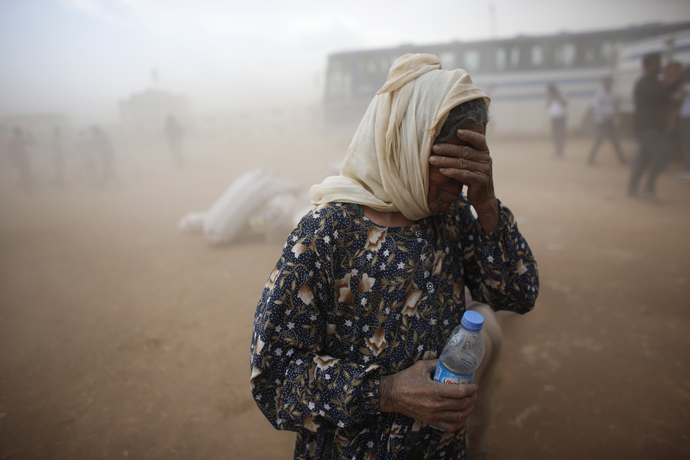 Now authorities of the "self-ruling democracy of Jazira province" have spoken out against the abuse by announcing a 30-point decree, which aims to protect women's rights, Reuters quoted the head of the Britain-based Syrian Observatory for Human Rights, Rami Abdulrahman, as saying.
READ MORE: ISIS introduces 'price scheme' for selling enslaved women and girls
The area, which is currently under self-rule in the Syrian northeastern province of Hasaka, gained its de-facto independence during the country's civil war. Abdulrahman revealed that one of the leaders of the territory is Kurdish and the other is Arab.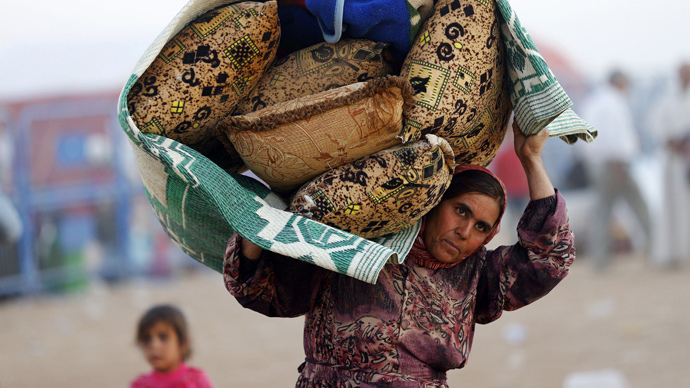 The decree stressed that women are equal to men in the eyes of the law.
It said that women have the right to run for office, the right to work, the right to get paid, the right to get a divorce and the right to inherit. Also, the decree stated that women should not get married until the age of 18, spoke out against polygamy, and branded honor-killings and other type violence as illegal.
READ MORE: 'Can one take 2 slave girls?' ISIS militants joke about selling Yazidi women (VIDEO)
One of the latest examples of Islamic State's brutal violence towards women includes the kidnapping of thousands of Yazidi women and girls in August.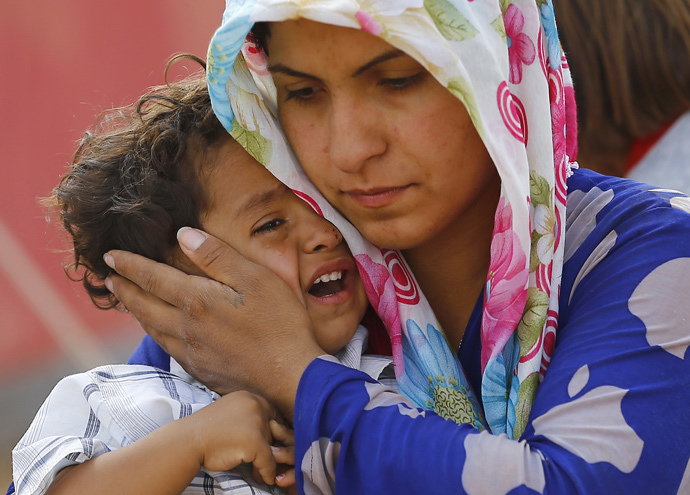 Girls and women were systematically separated from their families and forced into marriage and converted to Islam, according to a Human Rights Watch report (HRW). Eyewitnesses report seeing girls being bought and sold by the fighters.
One of the videos released by the Islamic State, which has not been independently verified, shows a group of Islamic State fighters laugh and make merry as they chat about the sale and transfer of kidnapped Yazidi women.
READ MORE: Islamic State admits, justifies enslaving Yazidi women and children