China's 5G fighter to fly Russian jet engines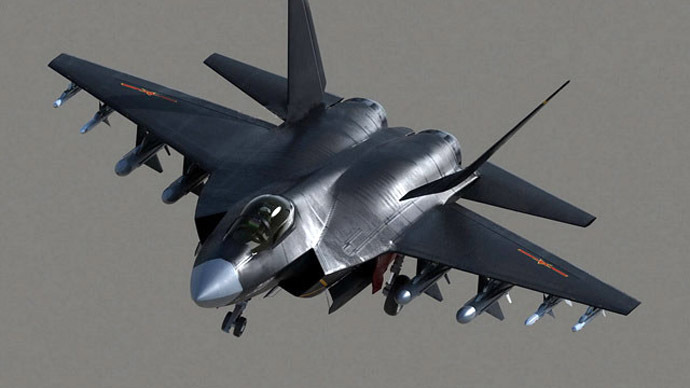 An exportable Chinese fifth-generation fighter jet will be equipped with gas-turbine jet engines developed and assembled by Russian companies, confirmed the head of Russian delegation at the Airshow China exhibition.
The mid-sized advanced J-31 fighter jet developed by Shenyang Aircraft Corporation got off the ground for the first time on October 31, 2012, and has been in the process of modification ever since.
"The J-31 with the Russian RD-93 engine is considered to be an export program, capable of rivaling the American F-35 fifth-generation aircraft on the regional markets," Rosoboronexport's Air Force Equipment Export Department Head Sergey Kornev said in an interview to RIA Novosti.
The Russian RD-93 turbofan jet engine is a modification of the RD-33 engines, developed in 1968-1985 by the Klimov Design Bureau specifically for MiG-29 fighter jet family.
Initially, the RD-93 was developed by Klimov specifically for the FC-1 Xiaolong (also known as JF-17 Thunder), a lightweight, single-engine, multi-role combat aircraft developed jointly by the Pakistan Aeronautical Complex (PAC) and the Chengdu Aircraft Corporation (CAC) of China to become the Pakistan Air Force's primary fighter jet.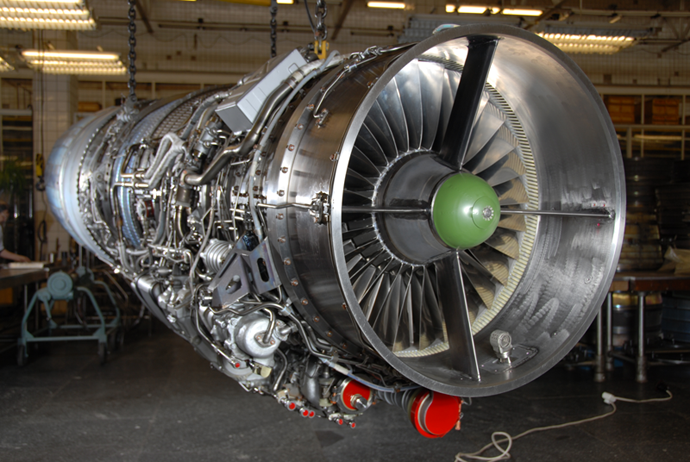 Kornev said that the J-31 competing with the F-35 "is an ambitious program, yet very real, particularly taking into consideration the high cost of F-35 and certain problems with its development," in comments to RIA Novosti at the China International Aviation and Aerospace Exhibition in Zhuhai.
China's science and aviation industries demonstrate high potential, since the country has two fifth-generation fighter jets, the J-31 and J-20, in development, Kornev said.
The Chengdu J-20 is stealth, twin-engine fifth-generation fighter aircraft prototype being developed by Chengdu Aerospace Corp. for the Chinese Air Force. It performed its maiden flight in 2011 and could be introduced into service starting from 2017, if it gets the quality of engine a true fifth-generation fighter jet deserves.
In March 2012, RT reported that J-20 was performing test flights with two Russian AL-31F jet engines it borrowed from the Russian Su-27 fighter jet that entered Chinese service in the mid-1980s.
The J-20 needs an engine with characteristics similar to AL-41F1C engines Russian newest Su-35 multifunctional fighter jets are equipped with. This engine enables a fighter to achieve supersonic speed without an afterburner, a feature attributed to 5G jets. The AL-41F1C is actually a de-rated version of the AL-41F1 (117C) engine used on the T-50 PAK-FA, Russian 5G fighter jet currently undergoing tests.
The Su-35 fighter has arrived at Airshow China and will perform demonstration stunts in an attempt to impress the Chinese Air Force top brass, as Beijing has been considering buying the Su-35 fighters for several years now.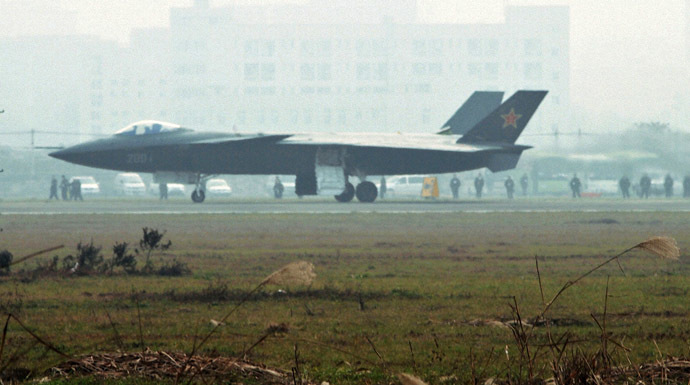 Chinese engineers are busy developing jet engines of home design, such as WS-10, WS-13 and WS-15, but so far have not succeeded to reach reliability and durability similar to Russian engines.
"The aircraft engines design and construction technology is very complex, lengthy and costly process," Kornev told RIA Novosti, noting that two years ago Aviation Industry Corporation of China (AVIC) reported it had made real progress in creating new heat-resistant alloys, the key technology in developing afterburning turbofan jet engines.
For the moment there are five 5G fighter jets put on a wing worldwide, namely American F-22 Raptor and F-35 Lightning II, Russian T-50 (PAK FA) and Chinese J-20 and J-31, with only the US F-22 being deployed for active service.
China International Aviation & Aerospace Exhibition to be conducted in China's Zhuhai on November 11-16.
You can share this story on social media: