Mesmerizing GoPro video from inside flames of failed rocket engine (VIDEO)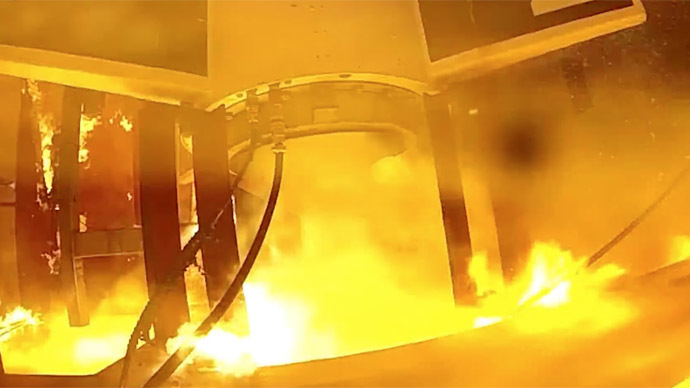 A GoPro camera, absorbed in flames caused by a failed rocket engine, has miraculously preserved its footage, revealing the drama of the moment in an extremely vivid, colorful video.
The camera, which was supposed to record the rocket's test launch, instead captured the spacecraft burning up after its engine's cooling jacket tore open, spilling all of the fuel in a just few seconds.

Copenhagen Suborbitals, which was doing the test, recovered the content from the burned camera and has come up with a fascinating video, the most captivating part of which shows the camera flying through a vortex of fire and water.
Copenhagen Suborbitals is a private company attempting to design "a spacecraft for manned space flight on a micro size spacecraft, and on a micro size budget," according to its website.

The company said its HEAT-2X engine was damaged in the flames beyond repair and is now an exhibit item in the company's museum.