Saudi Arabia mulls women's right to drive - but only for over-30s 'without make-up'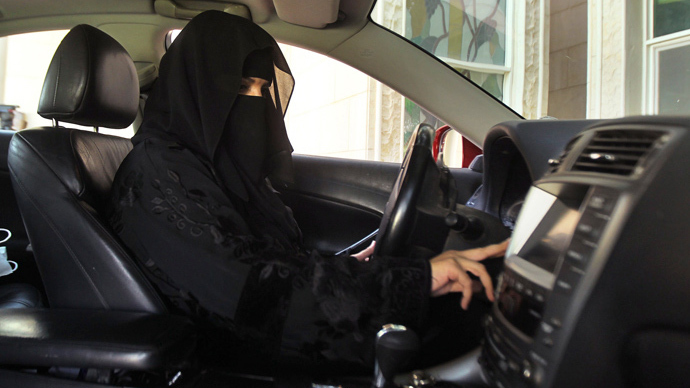 The formal advisory body of Saudi Arabia, known as the Shura Council, has taken the rare step of recommending to the country's absolute monarchy that it grant women the right to drive – but with some bizarre conditions.
A wind of change appears to be sweeping across Saudi Arabia as the ultra-conservative state, which organizes society according a strict version of Sunni Islam, called Wahhabism, looks prepared to reluctantly give some women the right to drive.
READ MORE: Shura shake-up: Saudi women allowed on Consultative Council
Following lengthy campaigning on the behalf of Saudi women's groups, the 150-member Shura Council, which is permitted to propose legislation to the King, proposed that women over the age of 30 should be allowed behind the wheel, but only until 8pm each day, and without the application of make-up, a council member told AP.

The Gulf State country of some 30 million people has no law on the books forbidding women from driving, only religious edicts supported by leading religious authorities. Muslim clerics in this Gulf State fear "licentiousness" will get out of control if women have the freedom to drive.

The ban on women drivers conforms to Saudi Arabia's strict adherence to Islamic Sharia law.
READ MORE: Sharia police state? Saudi husbands can track wives' travels electronically
If the council's proposal gets the royal nod from King Abdullah ibn Abdilazīz, women over 30 would also need the consent of a husband, father or other male guardian to drive.

Driving hours for women would be restricted to between 7am and 8pm on Saturday through Wednesday, and from 12 noon to 8 pm on Thursday and Friday, the weekend in Saudi Arabia.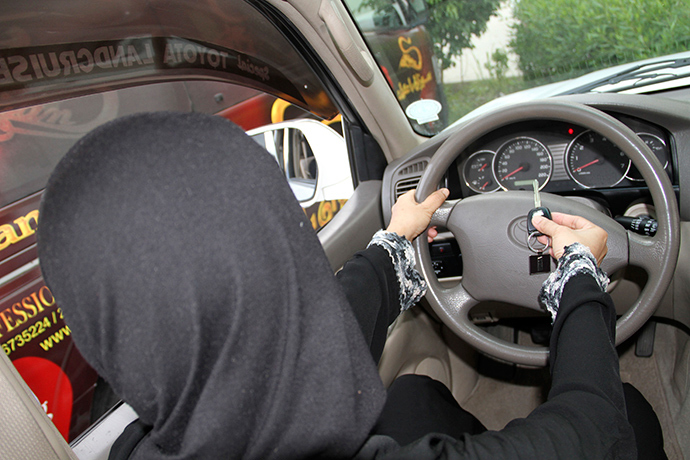 The Shura Council also recommended that female drivers stick to conservative dress and no make-up, the official said, as reported by AP. Inside the boundaries of the cities, women would be able to drive a car without a male guardian accompanying them, but outside the city limits, a male would be required to be in the vehicle with them.

There was also a recommendation for a "female traffic department" that would assist women whose vehicle has broken down on the road, for example, or who suffer sexual harassment.

A council member said the advisory board advanced the recommendations in a secret deliberation held in the past month. The member spoke on condition of anonymity because the recommendations had not been officially made public, AP said.

Part of the explanation for the new push for women's right to drive in Saudi Arabia, an issue that has been debated for decades, is that the Shura Council accepted 30 female members into its ranks for the first time in January.

Meanwhile, there have been ongoing protests and campaigns for women's right to drive, and despite threats of legal repercussions from the government. Last year, more than 60 women participated in a protest where they took to the streets, with many of them uploading videos of themselves driving to YouTube.
Part of the protest featured a YouTube video that satirized Saudi medical studies that were said to prove that driving a car damages a woman's ovaries.
READ MORE: Saudi Sheikh blasted on Twitter for saying women drivers 'risk damaging ovaries'
Last November, a Kuwaiti woman was arrested in Saudi Arabia for driving her diabetic father to the hospital.

However, considering that the driving ban on women forces families to hire drivers, females who cannot afford such a luxury must rely on male family members to carry out the simplest errands.