Saudi Sheikh blasted on Twitter for saying women drivers 'risk damaging ovaries'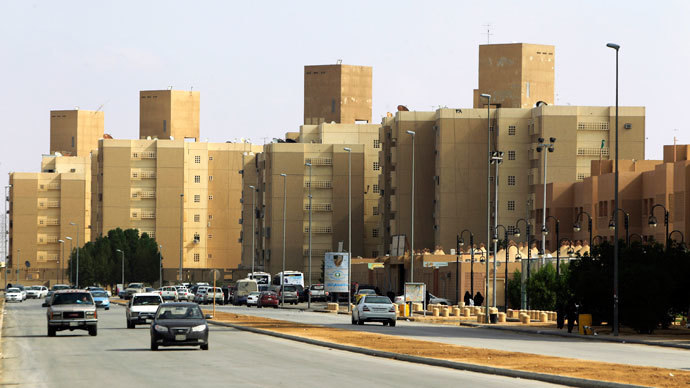 Comments by a Saudi psychologist that driving affects women's ovaries and can lead to their children having health problems have outraged many women in the conservative Muslim country, who are protesting a de facto ban on women driving.
In an interview Friday with the sabq.org website, Sheikh Saleh bin Saad al-Luhaydan said campaigners should put "the mind before the heart and emotion, and look at this issue with a realistic eye."
"Physiological science and functional medicine [found that driving] automatically affects ovaries and rolls up the pelvis," the judicial and psychological consultant to the Gulf Psychological Association said.
"This is why we find [that] for women who continuously drive cars, their children are born with clinical disorders of varying degrees."
Many Saudis have expressed their anger in Twitter, mocking the Sheikh's "great scientific discoveries."
A special hashtag "Women_driving_affects_ovaries_and_pelvises" appeared on the social network, and is widely used.

The users posted links to the article in Al-Arabiya on the subject, expressing their concern over "how easily science can   be abused."  A woman with the user name @Mshaal80 asked whether the Sheikh "studied Shariah, medicine or foolishness."

And the next Nobel Prize in Medicine goes to this #Saudi sheikh - http://t.co/lkeX2Niuoq. #Women_driving_affects_ovaries_and_pelvises

— Arsen Ostrovsky (@Ostrov_A) September 28, 2013
The Sheikh's comments came in advance of a planned protest drive by women against the ban, scheduled for Oct. 26.
A de facto ban on driving for women exists in Saudi Arabia and the country's women are trying to challenge this by launching an online campaign that urges the women to take part in a protest drive on October 26.
The declaration on the website oct26driving.com has been signed by over 11,000 women.
"Since there are no clear justifications for the state to ban adult, capable women from driving, we call for enabling women to have driving tests and for issuing licenses for those who pass," the declaration said.
On Sunday, the campaign's website was blocked inside the kingdom.

You can share this story on social media: