Saudi Arabia orders walls in shops to divide male, female coworkers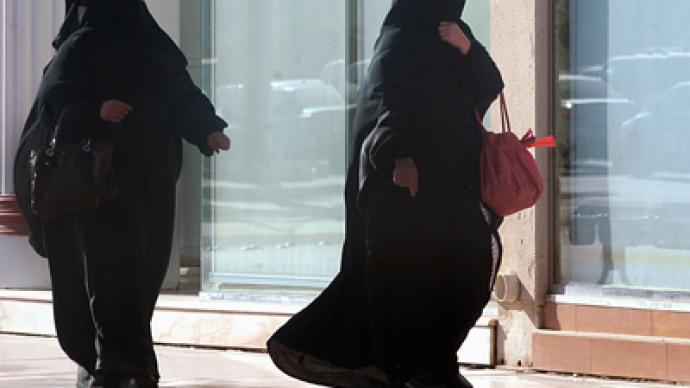 The Saudi government has ordered that shops that employ both men and women to set up separation walls to ensure that the two sexes are separated while they work.
From now on, stores must erect barriers not shorter than 1.6 meters to separate male and female employees. Retailers have 30 days to install the walls, or risk sanctions.The legislation was issued by Labour Minister Adel Faqih, with the help of Abdullatif al-Sheikh, the head of the Commission for the Promotion of Virtue and Prevention of Vice, commonly known as 'Mutawa' and the religious police, according to local press.Essentially, women in Saudi Arabia can work either in all-women factories or in lingerie and cosmetics shops. The latter has been allowed since June 2011, when the Saudi leadership issued an order for lingerie and cosmetics shops to replace their male staffers, most of whom were Asian, with Saudi women. As a result of the legislation, authorities announced that 44,000 jobs were created for Saudi women, for whom the unemployment rate currently stands at 36 percent, according to the Central Department of Statistics and Information. Saudi women account for only 7 percent of citizens employed by private companies.The move followed complaints by Saudi women who felt uncomfortable buying lingerie or cosmetics from men, AFP reported. However, the decision to replace men with women also came under heavy criticism because of poor working environments for saleswomen, and cases of harassment. Cultural attitudes towards women in Saudi Arabia are widely controversial, with the country known for its strict observation of Sharia law. At the beginning of the year, women were allowed to participate in Shura Consultative council, with 30 appointed as counselors. However, they must use a separate entrance door.Saudi women are generally forbidden from behavior that is common in Western cultures. The Gulf kingdom is the only country in the world that bars women from driving and voting, and they must have permission from a man to work, travel or open a bank account.
You can share this story on social media: