Czech nuclear plant shuts down 2 reactors after cooling system leak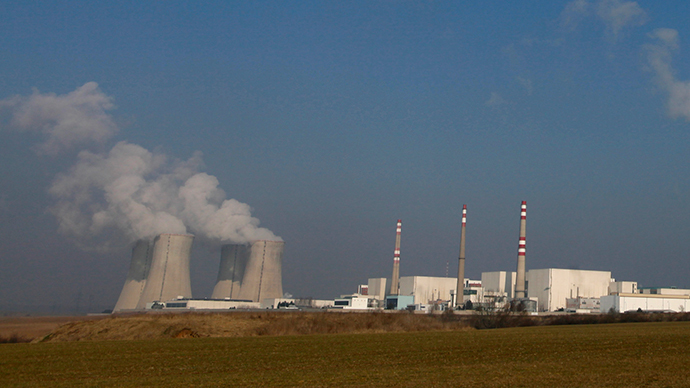 The Dukovany nuclear power plant in the southern Czech Republic has halted operations of two of its reactors after a pipe in the facility's cooling system started to leak.
The Wednesday shutdown was necessary as the repair was likely to take more than three days, which is allowed under safety regulations, the plant's operator, Czech electricity company CEZ said.

The leaking in the technical water system, which is used for cooling the important technical and safety devices at the plant, was discovered Monday, the company said.

Reactors 3 and 4 at Dukovany have been stopped, while reactors 1 and 2 will continue working on full capacity, CEZ added.

"It is impossible to run the plant in the long run without the system being perfectly tight. But this situation has no influence on safety," said Dana Drabova, head of the State Nuclear Safety Authority (SUJB), the Czech News Agency reported.

Customers won't feel any impact from the shutdown as the energy market is capable of covering for the loss of power the shutdown caused, said Barbara Pulpanova, a company spokesperson.

The leak is the first serious malfunction in nearly three decades of Dukovany's operations.

The plant, which supplies one-fifth of the country's electricity consumption, was built jointly by Czechoslovakia and the USSR in 1985-87.