Tragic footage: Cockpit dashcam catches moment of deadly plane crash in Russia (VIDEO)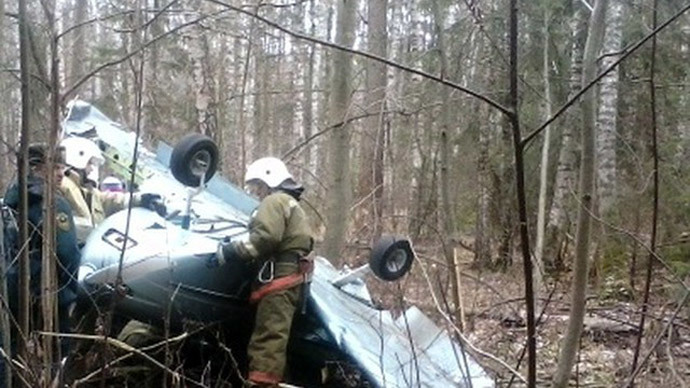 A cockpit dash camera has recorded the dreadful moment a light aircraft crashed in Russia. The plane went down shortly before a scheduled landing as the two pilots failed to perform a go-around. A 44-year-old pilot died immediately.
The surviving co-pilot has been hospitalized and is now in intensive care, LifeNews TV reported.
On Wednesday, the channel shared exclusive footage showing the two pilots attempting to land the Harmony light aircraft on the runaway near the village of Razdolye, some 150 kilometers from Moscow. After the attempt failed, they decided to make a go-around.
As the maneuver proceeded, everything seemed to be going as planned until the crew lost control, sending the plane into a steep dive. The video from the cockpit clearly showed the moment when the jet crashed in the forest and the pilots lost consciousness.
It was revealed later that it was a training flight.
You can share this story on social media: