​'Work for free!' Bank of Canada chief derided over advice to unemployed youth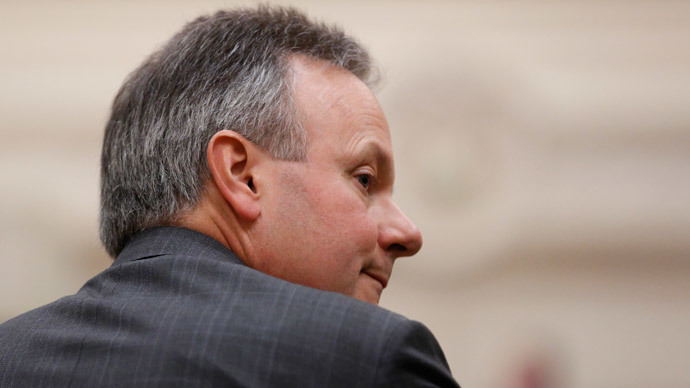 With unemployment among Canada's youth stuck in the double-digits, Bank of Canada Governor Stephen Poloz has triggered a firestorm by suggesting that jobless teens work for free as a way to perk up their resumes.
According to Poloz, this is a good way to wait for the recovery to take over.

"Look, having something unpaid on your CV is very worth it, because that's the one thing you can do to counteract this scarring effect. Get some real-life experience even though you're discouraged, even if it's for free," Poloz told reporters.
#StephenPoloz so i should just work for free for a few months and like...starve to death? guess that clears up yr problems..

— Nicole Polish (@KneeKeyPea) November 5, 2014
Presently, Canada's youth unemployment rate is 13.5 percent, or 200,000 people, while the number of employed youth has witnessed little change since the 2008 recession.

Canada's overall unemployment rate is 6.8 percent.

"I bet almost everyone in this room knows at least one family with adult children living in the basement," Poloz said in a speech Monday in the capital Ottawa. "I'm pretty sure these kids have not taken early retirement."

It was Poloz's recommendations given Monday on how to relieve this trenchant problem dragging down Canada's economic growth that attracted the most attention.
One could argue that a young person working a min wage job is contributing more to Canada's economic recovery than you are, #StephenPoloz.

— c_kenn (@c_kenn) November 5, 2014
Poloz, who earns more than $435,000 annually, did not back down from his position on Tuesday when he told the parliament's Standing Committee on Finance that it was important for unemployed youth to "volunteer to do something that is at least somewhat related to your expertise set, so it's clear that you are gaining some learning experience during that period."

"Are you aware that unpaid jobs increase income inequality?" asked Liberal MP Scott Brison, who argued that the children of wealthier families could afford to work for free, whereas many others could not.

Poloz responded by saying: "I would say that there's some truth to what you're saying, but when there are those opportunities, people should grab them," Business in Canada quoted him as saying.
I think #stephenpoloz should work for free and divide his salary amongst unemployed youth. If we don't need to eat, you don't either.

— Jazmin Lihou (@lihoujazmin) November 5, 2014
The suggestion that young people should accept unpaid employment at a time when the economy was in the doldrums was greeted with hostility from many.

"It's extremely frustrating," Claire Seaborn, founder and president of the Canadian Intern Association, told The Globe and Mail. "It's a complete misunderstanding of our employment and workplace laws in Canada ... and it shows a huge devaluing of young people and recent graduates' abilities in the workplace."

The Canadian daily went on to quote labor lawyer Andrew Langille, who estimated the number of unpaid interns "at around 100,000 a year," a level that he says has increased since the start of the economic downturn.

Several Canadian publishing houses, including Toronto Life, were scrutinized last year when it was revealed they were offering unpaid employment, prompting an investigation by Ontario's Minister of Labour.

These controversial types of internships have become more common across the board, from telecom companies to retail and even engineering, said Seaborn, of the intern association.

"Interns have to be paid, unless they're getting school credit," she said.