Whisked away: Scotland on the rocks as Japan bags top whisky prize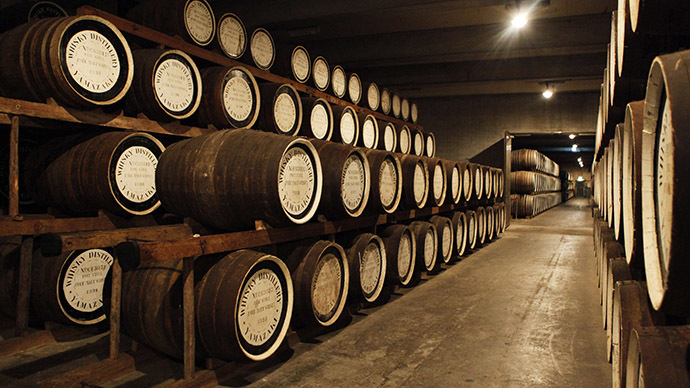 Scotland's unofficial title of being the home of whisky took a dent after a Japanese brand was named best in the world. To make matters worse, none of the country's brands even managed to make it into the top five.
The Yamazaki Single Malt Sherry Cask 2013 from the land of the rising sun was given the honor by the Jim Murray Whisky Bible, which describes itself as the world's leading whisky guide. It described the Japanese alcoholic beverage as being a work of "near incredible genius."
The single malt is made at Japan's oldest distillery, which was opened in 1923 by Shinjiro Tori. It was given an impressive score of 97.5 out of 100 by Murray, who was extremely complimentary of its "nose of exquisite boldness" and finish of "light, teasing spice," the Daily Mail reported. Only 18,000 bottles of the whiskey were made and they are only sold at selected stores in the UK, with a retail price of £100 ($160).
Scotland's misery was compounded as a whisky made by England, took home the prize for the European Whisky of the Year. Murray was highly critical of the drop in standards of Scottish whiskey, saying it was a "wake-up call" for the industry.
Speaking to the Daily Mail, who received an advanced copy of the list, Murray hit out at the demise of whiskey in Scotland.
"Where were the blends which offered bewildering layers of depth? Where were the malts which took you on hair-standing journeys through dank and dingy warehouses?"
"Some have taken their eye off the ball and not brought into account the changes which have altered the face of whisky. They began to believe their own PR hype and standard brands started standing still or going backwards," he concluded.