Dutch PM: Investigators access MH17 crash site, collect more remains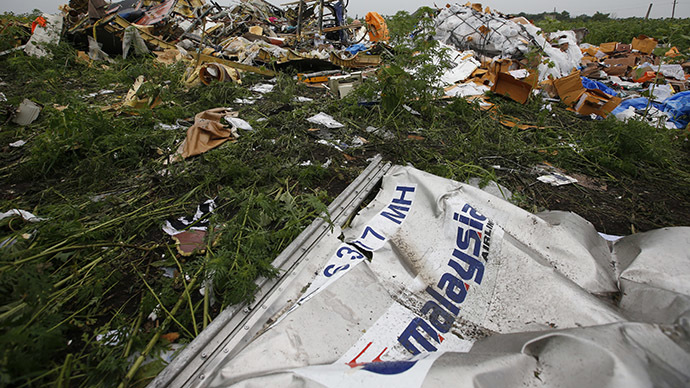 An international team of investigators has managed to recover more human remains from the crash site of Malaysia Airlines flight 17 in eastern Ukraine, the Dutch prime minister has announced, adding that the number of remains is unspecified.
"Today the circumstances allowed for a small team to travel to the crash site and we grabbed the opportunity with both hands," Dutch Prime Minister Mark Rutte told journalists at a briefing in The Hague.
A team of Ukrainian, Dutch, and European emergency workers has managed to gain access to the site, where the plane's wreckage is still scattered from the July 17 crash.
Since early August, investigators have not been able to safely reach the site near the city of Donetsk due to ongoing fighting between rebels and Kiev forces.
READ MORE: EU needs biometrics, fingerprints database to monitor migration – Italian ex-FM
On August 6, the Dutch prime minister halted the search for the remains of victims until the situation became "more stable."
"The security situation at the crash site is constantly changing," Rutte said on Friday. "One day it's relatively calm and the next its part of the front line where heavy fighting takes place," he added.
Investigators had previously warned that there was a possibility that not all human remains could be recovered. But favorable conditions allowed experts to collect an unspecified number of remains.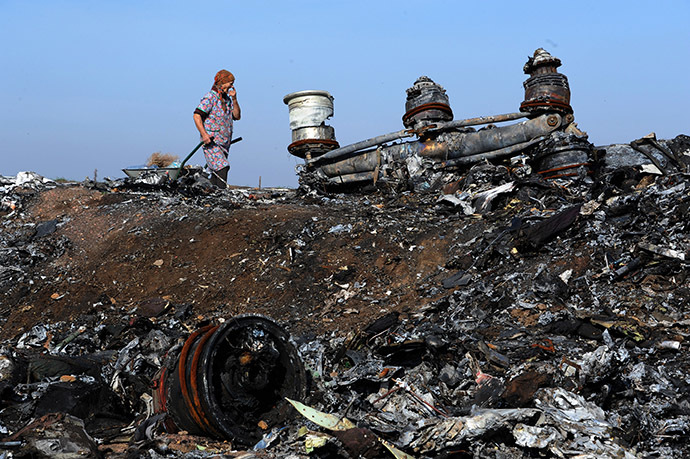 They will be transported to the city of Kharkov in northeastern Ukraine, where an initial forensic check will be held. They will then be moved to Hilversum military barracks in the Netherlands, where victims are being identified.
According to Dutch authorities, 289 of the 298 passengers – of whom 193 were Dutch – have so far been identified.
Malaysia Airlines flight MH17 was en route from Amsterdam to Kuala Lumpur when it was downed over eastern Ukraine. The chief Dutch prosecutor investigating the crash, Fred Westerbeke, did not exclude the possibility that the aircraft might have been shot down from the air.
The international probe led by the Dutch has not yet established how the crash happened. A preliminary report issued in September said only that the plane crashed as a result of structural damage from outside.
READ MORE: Families of Germans killed in MH17 crash to sue Ukraine
The Kiev government and eastern Ukraine rebels have accused each other of shooting down the plane. Kiev has released what it says is an intercepted conversation between rebel fighters, in which they admit to downing a plane.
The Dutch prosecutor stated that they "will need evidence and more than a recorded phone call from the Internet or photos from the crash site."
Meanwhile, relatives of the victims blame Dutch investigators for the slow progress of the probe.
November 10 has been declared a national memorial day in Amsterdam to remember all the MH17 victims.
You can share this story on social media: