Israelis ready to give up sex, family for internet – Google survey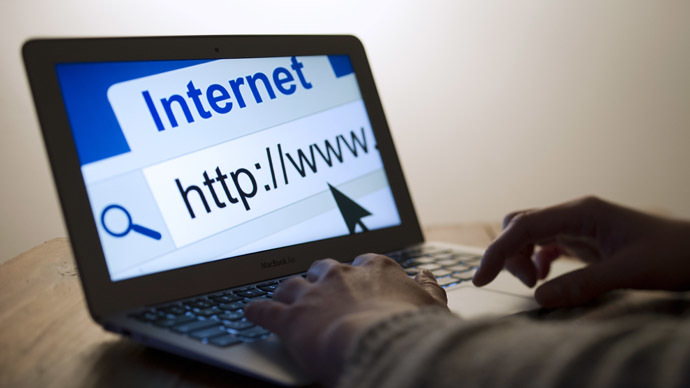 A new survey for Google has revealed that many Jewish Israelis are ready to forego sex and give up family time in order to stay connected to the web. Other sacrifices included giving up speech, hearing and paradoxically even eyesight.
READ MORE: Hi-tech overload: First case of Google Glass addiction treated
A survey conducted by Market Watch, revealed that 60 percent of Israeli men are willing to stop talking to their mothers rather than give up on online access, in comparison to 47 percent of women.

According to the survey's results, an average Israeli user spends 4.5 hours a day browsing the internet.

The study's sample consisted of 511 men and women from the Hebrew-speaking Jewish population, aged 18 and older. The majority of the respondents defined themselves as secular, traditional, or modern Orthodox.

Some of the most popular activities online include searching for information, reading news and other content, spending time on social networks, playing games, writing in online blogs and forums.

Among other surprising facts were that 38 percent of respondents said their best friends would choose to cut ties with them for a month rather than cut their internet connection. Another 30 percent of men surveyed believe their children would choose the internet instead of them. Twelve percent said their spouses could do without them for a week rather than without the net.
READ MORE: 'Source of all evil': Top Saudi cleric slams Twitter
The survey also tried to establish limits as to what people would be willing to give up for the internet connection.

Fifty-nine percent of men were willing to give up their mothers for access to the web. Also, 25 percent of men said they could forego sex for a year for an internet connection, in comparison to 47 percent of women who agreed to the same thing.

The majority of people responded that they would be willing to give up speaking for a week, so they could continue browsing, while 42 percent would be willing to give up hearing, and 20 percent would go as far as giving up eyesight for one week.

Psychologists have been debating whether internet addiction constitutes a mental illness. The American Psychiatric Association does not classify it as one, but many psychologists believe that internet addiction requires proper treatment.

According to a study released in mid-October, doctors have treated the first case of Google Glass addiction, after a US Navy serviceman used the device for up to 18 hours a day and grew irritable when he wasn't wearing it.

The man was diagnosed with the excessive use of Google Glass after exhibiting "a notable, nearly involuntary movement of the right hand up to his temple area and tapping it with his forefinger," which is the motion used to turn on the device.

The patient also reported having dreams where he viewed his life through the device's small lens.
READ MORE: Blue bird flu: Social networks addiction is 'chronic disease,' psychiatrists say