US launches new coalition war against ISIS… online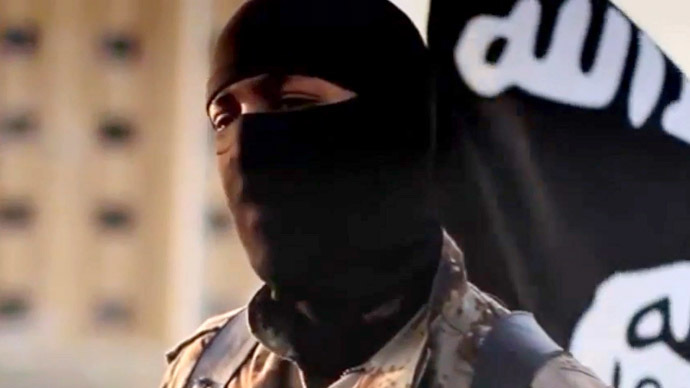 ​The US has introduced a so-called information coalition to fight off Islamic State's online recruitment campaigns. To prosecute the mission, Washington has sought the help of Western and Arab nations.
READ MORE: ISIS takes British hostage John Cantlie to besieged Kobani
The new allied effort will exist alongside the military and finance campaigns against Islamic State (IS, formerly ISIS), the US announced at a meeting in Kuwait.
"There is a military coalition that is on the battlefield with Daesh (Islamic State) every day and from the very beginning the partners in the coalition ... felt that there should be an information coalition that complements the military coalition," US Undersecretary of State for Public Affairs Richard Stengel told journalists after the meeting.
The meeting was attended by representatives from Britain, France, Saudi Arabia, Egypt and the United Arab Emirates.
All parties agreed to "enhancing exchanges, training and other cooperative programs for government leaders and spokespersons, actively opposing the recruitment of foreign fighters and encouraging important religious and social leaders and the millions of young people who oppose violent extremism to raise their voices through traditional and social media," according to the released joint statement.
Some of the attendees encouraged countering Islamic State's online presence by exposing its violent ways.
"I strongly encourage participants to set forth tangible work plans that will directly and rapidly counter ISIL's propaganda in cyberspace and the press," Reuters quoted retired US General John Allen, special envoy for building the coalition against Islamic State. Allen also referred to IS as an "un-Islamic cult of violence."
Islamic State has embraced online media as a place to recruit people and spread their propaganda worldwide. It has used Twitter and YouTube to recruit Muslims from across the globe.
For example, the extremist group released a video titled "There Is No Life Without Jihad," which allegedly shows a line-up of militants who came to Syria and later to Iraq from all over the world.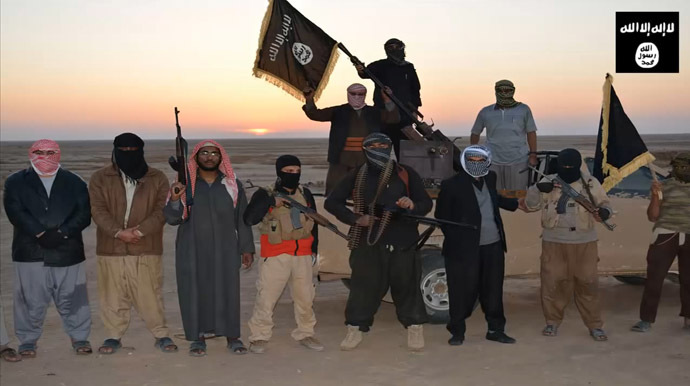 READ MORE: UK, Aussie jihadists call to join ISIS militants in Iraq, Syria
Also, the Islamic State released several videos of beheadings as well as propaganda videos, such as the one showing British journalist John Cantlie, who was kidnapped by ISIS in Syria in November 2012, sitting at a table wearing an orange shirt and describing how he will dispel "manipulated truths" told by the Western media.
READ MORE: ISIS publishes video of captive British journalist John Cantlie
In its most recent propaganda move, the Islamic State released a video showing Cantlie apparently walking and speaking in the besieged Syrian town of Kobani.
Islamic State also seems to have realized the pitfalls of having an online presence, especially when it comes to giving away too much information about its location when posting videos and photos.
The group reportedly released a manual instructing its members how to avoid revealing that kind of data when using Twitter. The manual instructs Islamic State militants to remove metadata from tweets and gives other pointers, like how to turn off location services on mobile devices. It advises avoiding posting names, locations, and other identifiable objects when tweeting.
READ MORE: ISIS teaches how to avoid NSA snooping in a tweet – report
As the US-led coalition has been continuing its airstrikes against Islamic State in Iraq and Syria, financial campaigns have also been launched against the extremist group.
As part of the effort, Canada's Financial Transactions and Reports Analysis Centre has been analyzing the money flows of Islamic State extremists and forwarding the information to the Canadian Security Intelligence Service (CSIS).