Nigeria sues Coca-Cola for half-filled cans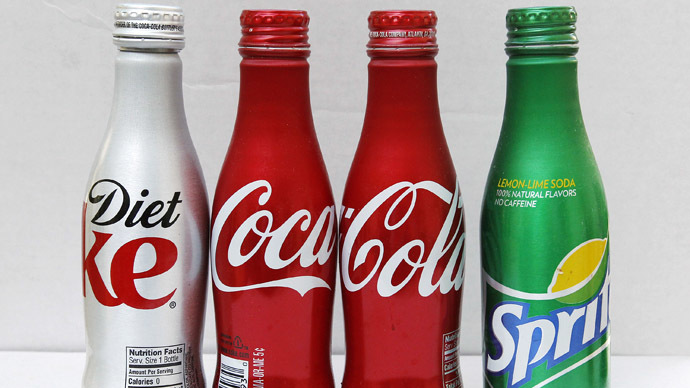 Coca-Cola Nigeria's CEO could face up to five years jail time over failure to comply with orders to improve the company's consumer protection standards.
READ MORE: Coca-Cola forced to close India bottling factory over excessive water use, pollution
The Nigerian Bottling Company (NBC) faces similar charges, levied after a case involving two half-empty Sprite cans.
Both firms stand accused of "deliberately failing, refusing and/or neglecting to comply" with orders following an inspection of manufacturing processes and consumer protection policies.
In February Nigeria's Consumer Protection Council (CPC) stated it had been overwhelmed with complaints against Coca Cola that included rusty cans, rusty bottle tops and foreign objects in the soft drinks. The drinks giant was warned Nigeria was not a "dumping ground for substandard products".
But neither Coca Cola nor the Nigerian Bottling company attended subsequent hearings, drawing angry fire from the government.
'Nigeria's not a dumping ground!' #Coke warned over sub-standard #Sprite. Talk of rusty cans, bottle tops. Not great! http://t.co/Ks65FqjUPS

— BeverageDaily.com (@beveragedaily) February 19, 2014
Both companies are charged with refusing to appear before the council. The CPC concluded that the Sprite situation in Nigeria poses a threat to public health – due to both companies failure to implement line management, consumer grievance and consumer protection policies.
Yet Coca-Cola Company remains the world's largest soft drink company with revenue of about $12.03 billion in 2013, during which it rolled out about 3 billion bottles of its product in Nigeria alone.
You can share this story on social media: