For sale: Coca Cola's secret recipe on eBay for $15mn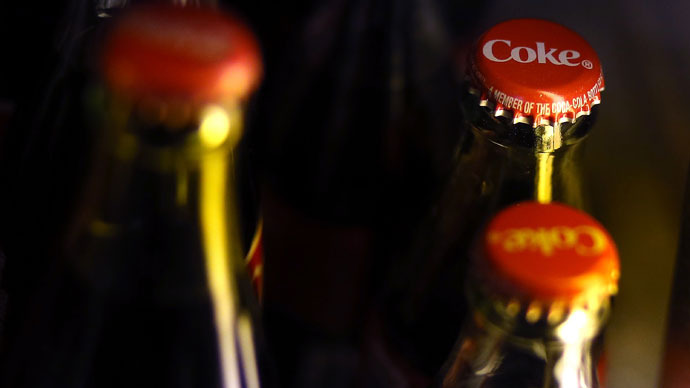 Coca-Cola's famed formula has been secret for 125 years, but an antique dealer has allegedly found a copy of the original recipe and is selling it on eBay starting at $15 million.
Cliff Kluge, from Coca-Cola's home state of Georgia, is selling the document that might contain the original top-secret recipe in an old box of papers he bought at an estate sale.
Kluge has listed the 'historical document' on eBay, with a 'buy-it-now' price of $15 million, and an auction price starting at $5 million.
Kluge doesn't expect the item will sell for the asking price, but does think the document is worth at least a few hundred thousand dollars, TheDailyMail reported.

The sale ends at 22.11 GMT on May, 14. There are currently 0 bids.
If somebody buys it, that doesn't mean they would be able to reconstruct the unique beverage, as Kluge says on eBay that "the recipe states it, that there are some ingredients that cannot be processed but by anyone except for the company in Maywood, NJ, and they won't sell to anyone but the Coca Cola Company. According to this 70-year-old letter, it takes a month to make the formula - it's fairly complicated."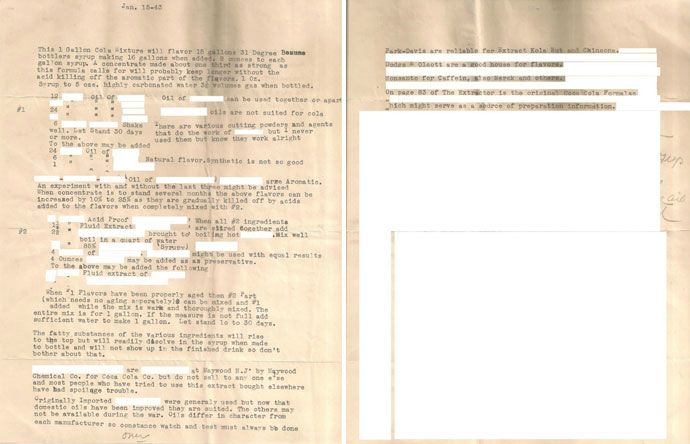 The document is a yellowed, hand typed and written recipe from 1943, which the seller believes is the original Coca-Cola formula.
Kluge lists the following description on eBay: "Typed on January 15th, 1943, this single page (front and back) breaks down the formula into exact amounts of specific ingredients to make one gallon of concentrate, which, when combined and processed yields enough to make 16 gallons."
On the eBay site, it is advertised as a "70+ year-old recipe on yellowed paper that was purchased out of an estate of a local chemist in a city that claims the right of being where Coca-Cola Bottling originated."
It is unknown whether Kluge knew the box contained the recipe before purchasing, or if he stumbled upon it by luck. It is not clear how much he paid for the box of papers.
The Daily Mail reported Coca-Cola denies the recipe is an original, but admit it may come close to the original 19th-century formula.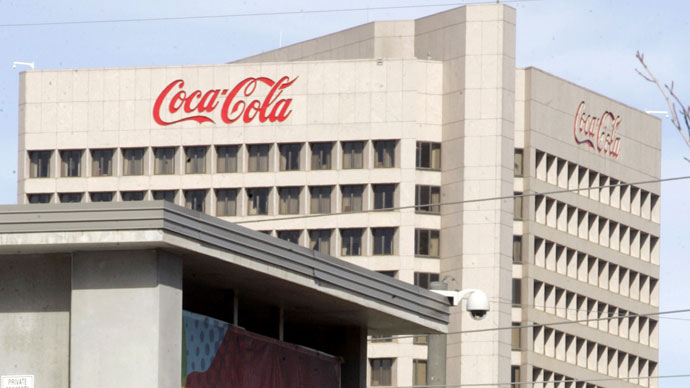 Coca-Cola is headquartered in Atlanta, Georgia, where the company keeps the original recipe locked in a vault.
Coca-Cola's first quarter results exceeded forecasts, with the biggest rise since 2009, boosted by Latin American sales as well as a deal to sell bottling distribution rights in North America.
First quarter net income fell 15 percent to $1.75 million, but profit was still 46 cents a share, which outperformed analysts' estimates.
Coca-Cola shares increased 17 percent in 2012, above the 10 percent S&P 500 Index gain.
And for those a bit short of the $5 million needed for a copy, but who want to brew their own version of the sweet soda, one of eBay user provided his own Coca-Cola recipe: "FE Coca (Fluid Extract of Coca) 3 drams USP 4 oz FE Coco Citric Acid 3 oz 3 oz Caffeine 1 oz 1oz Citrate Caffeine Sugar 30 # 30 # Water 2.5 gal 2.5 gal Lime Juice 2 pints (1 qrt) 1 qrt Vanilla 1 oz 1 oz Caramel 1.5 oz or more to color Color sufficient Use 2 oz flavor (below) 2.5 oz flavor to 5 gals syrup 7X Flavor Alcohol 8 oz 1 qrt Or ange Oil 20 drops 80 Lemon Oil 30 120 Nutmeg Oil 10 40 Corriander Oil 5 20 Neroli Oil 10 40 Cinnamon Oil 10 40 (The Pemberton formula for 7X is the same as the Beal, just four times as much.)"

You can share this story on social media: