Russia ready to recognize Ukraine parliament election - Lavrov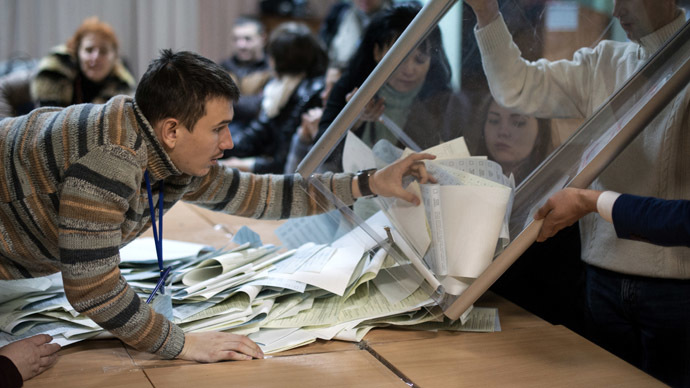 Russia is ready to recognize parliament elections in Ukraine, but is very concerned with two radical parties getting into the Ukrainian parliament, Russian Foreign Minister Sergey Lavrov said in an interview with LifeNews channel.
"Elections did indeed take place, even though not across all of Ukrainian territory," Lavrov told Life News and Izvestiya newspaper. "I think Russia will recognize the election results — it is very important to us that Ukraine will finally get a government, which is not focused on internal conflict or 'dragging' the country towards east or west divide, but instead work on how to facilitate unity in the country."
However, promotion of certain radical elements into Ukraine's parliament (the Verkhovna Rada), such as the Svoboda Party and Radical Party, remains a serious concern, Lavrov said.
The Svoboda Party's platform is based on principles that stand in solidarity with Hitler's ideology in Europe, he said, adding that EU has turned away from the party due to its radicalism in the past.
"The EU protested against the Svoboda Party joining the ranks of Rada back in 2012, rightly referring to it as ultranationalist … Brussels called on other political forces not to cooperate precisely because of the party's views."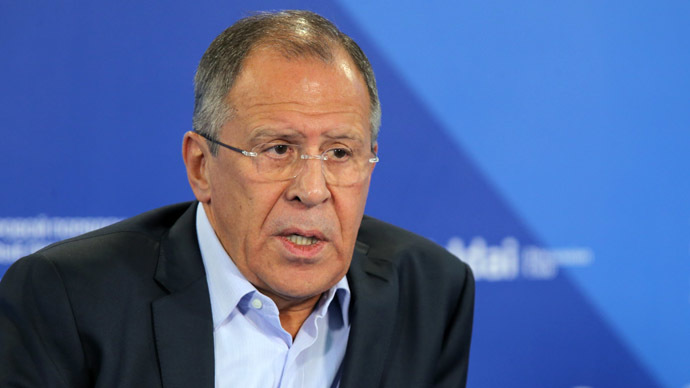 In terms of future cooperation with Ukraine, Russia is optimistic that it will have partners in the Ukrainian Parliament who will be open to conversation, Lavrov noted.
"I am confident that we will have someone to talk to in the Verkhovna Rada and in the government itself, primarily because the driving force of the Ukrainian parliament will be President's Petro Poroshenko Bloc, which is Russia's partner, according to the Minsk agreement."
He added that Poroshenko has repeatedly confirmed his commitments to the Minsk treaty and firmly declared that he will not allow the military scenario to repeat. Avoiding another outbreak of violence is the top priority right now, Lavrov said.
Lavrov also highlighted that upcoming elections on the territory of Donetsk and Lugansk self-proclaimed republics will prove to be very important in terms of legitimizing the Ukrainian government, as they were outlined in the Minsk protocol.
"We believe that this is one of the most important Minsk agreements. We are assuming that the elections will be carried out as discussed and we will of course recognize the results," Lavrov said.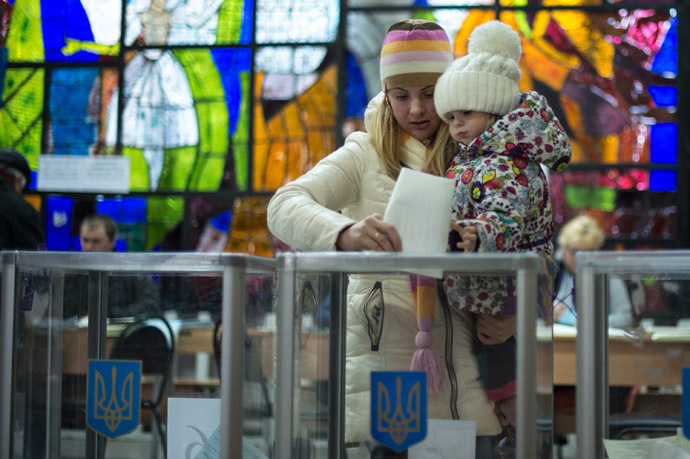 Following the signing of the Minsk protocol, which established the ceasefire between Kiev and self-defence forces in eastern Ukraine, various violations have been reported on both sides.
"This is largely due to the fact that the Ukrainian security officials and self-defense forces could not finalize the borderline from which to withdraw heavy weapons," Foreign Minister Lavrov argued.
Russia is currently helping out in the negotiations to determine the separation line between the Ukrainian forces and the local militia, which might take another two or three days. "After that it will be possible to withdraw heavy weapons, which, will be the deciding factor in calming the situation."
Russia continues to support a nationwide dialogue, which would involve all regions and political forces in Ukraine. Kiev's government promised to start such a dialogue back in April, but nothing has come to pass. "Russia is calling for this process to begin as soon as possible."
You can share this story on social media: