Uruguay heads to high-stake presidential run-off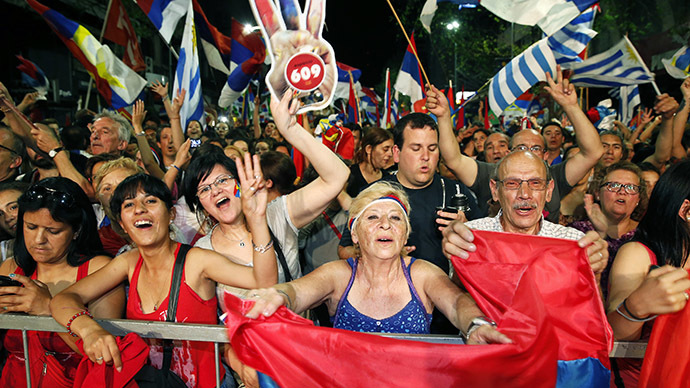 Uruguay will have a second round of the presidential election after the ruling coalition's candidate and former President Tabaré Vazquez fell short of securing the outright majority needed to avoid the run-off, according to exit polls.
Three exit polls indicate Tabaré Ramón Vázquez Rosas and his Broad Front (Frente Amplio) coalition will battle the opposition candidate Luis Alberto Lacalle Pou from the National Party in a second-round vote scheduled for November 30.
READ MORE:Opposition candidate vows to reverse Uruguay's cannabis revolution
Although official results are yet to be announced, opinion polls have placed the 74-year-old and former president on 43-46 percent compared to 31-33 percent for his younger 41-year-old rival. Vazquez's first round success was aided by the outgoing President Jose Mujica's backing. Pedro Bordaberry of the Colorado Party came in third, with 13 to 14 percent has already thrown his support behind Pou, saying he had the "best values" of the two contenders.
Vazquez was instrumental in bringing Broad Front to power in 2005 through a campaign that advocated pro-market economic policies and social welfare measures aimed at tackling poverty. Because the country's constitution prohibits president staying in power more than two consecutive terms, Mujica had to step in and continue Vazquez's social reforms, including the legalization of gay marriage and abortions. Mujica also championed legalizing the sale of marijuana.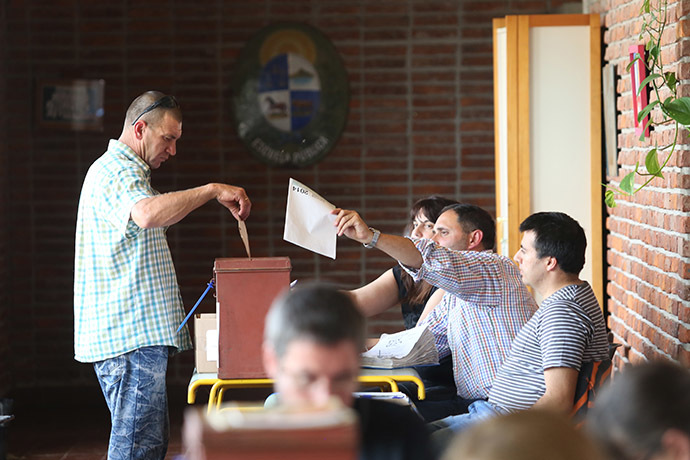 Lacalle Pou promised his supporters to tackle rising crime, improve education and amend the pending marijuana law in the South American nation of 3.2 million citizens.
"I will keep the law's articles that allow users to grow their own cannabis at home and authorize smoking clubs and repeal the rest, in particular the state's commercialization of the drug," Luis Alberto Lacalle said.