Opposition candidate vows to reverse Uruguay's cannabis revolution ahead of Sunday vote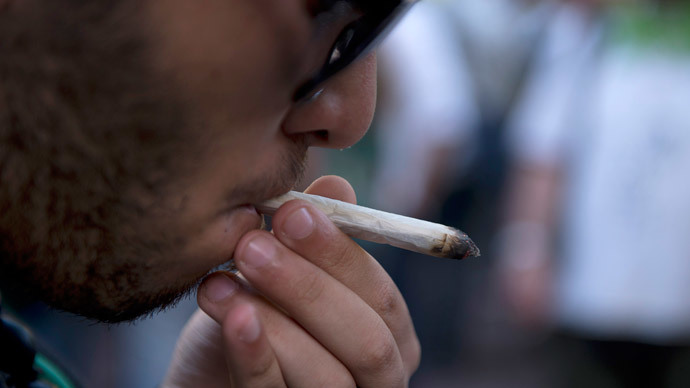 Presidential candidate Luis Lacalle Pou has told Reuters he plans to halt Uruguay's world-leading reform to regulate the sale of marijuana, just four days ahead of what is likely to be one of the closest elections in the country's history.
"I will keep the law's articles that allow users to grow their own cannabis at home and authorize smoking clubs and repeal the rest, in particular the state's commercialization of the drug," the 41-year-old son of former president Luis Alberto Lacalle told the news agency.
Marijuana possession for personal use has been legal in the country since 1998, but last December, the current president, leftist former guerilla fighter Jose Mujica, led a radical overhaul of the drug legislation. Under the current laws, the government sells any adult up to 40 grams of cannabis a month through pharmacies, at a paltry price of $1 per gram, intended to fend off illegal competition from Paraguay's gangs.
Citizens are also allowed to grow up to 480 grams of cannabis at home, as long as they apply for an official license.
"I will send a bill to parliament to repeal this law. We will need a majority in parliament, and I will look for support," said Lacalle Pou.
Lacalle Pou is expected to join leftist Tabare Vazquez in the November run-off, with neither candidate expected to garner the majority of the votes in Sunday's election. While Lacalle Pou trails in the first round, he is expected to inherit the majority of the votes from the third-place right-wing candidate, Pedro Bordaberry.
79-year-old Mujica cannot stand again as Uruguay does not allow consecutive presidential terms.
Mujica has struggled to see the reform, which may serve as a blueprint for other Latin American countries battling against influential drug cartels, put into practice. According to Reuters, only 600 growers have registered – in a country where 150,000 are estimated by the government to be smokers – and the government has failed to interest enough commercial growers with its small sale prices, meaning it may have to subsidize cannabis consumption, a politically unpopular outcome. The commercial sale of marijuana has now been delayed until next year.
His chosen successor Vazquez has underplayed the issue of the reform during his campaign.