EU needs clear criteria for lifting Russia sanctions – German FM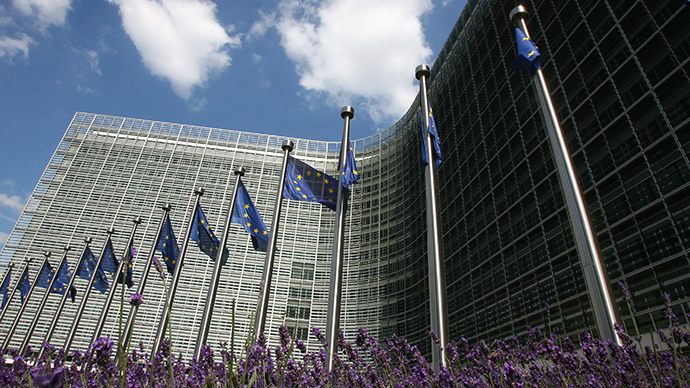 The European Union has to come up with clear criteria for lifting sanctions against Russia, as it has to be done sooner or later, Frank-Walter Steinmeier, Germany's foreign minister, said.
In an interview with Die Zeit weekly, Steinmeier said that the EU hasn't agreed yet on what prerequisites should exist to revoke restrictions imposed on Moscow over the events in Ukraine.


"Even if the moment hasn't come to lift sanctions, we should bewilder with a question as to what should be next," he stressed.

He also demanded the September's Minsk agreements on de-escalation in Ukraine to be implemented "rapidly."

According to Steinmeier, the discussion on lifting sanctions against Russia may begin only after the fulfillment of three main conditions, which are "withdrawing servicemen and heavy weaponry from the buffer zone, ensuring effective control on the border and holding elections in the areas controlled by militias of the self-proclaimed republics that were unilaterally scheduled for December."

Separately, at his joint press conference with US Secretary of State John Kerry at the Berlin Wall Memorial Visitor's Center, the minister warned of the Ukrainian's crisis potential threat to the EU.

"Even if the conflict in Ukraine does not make headlines in German newspapers anymore, we still know that this conflict still bears enough explosive potential to pose a serious threat to the peaceful order in Europe," Steinmeier said Wednesday.

"We must succeed with all our might and possibilities to making sure that Ukraine's integrity and unity is safeguarded," he added.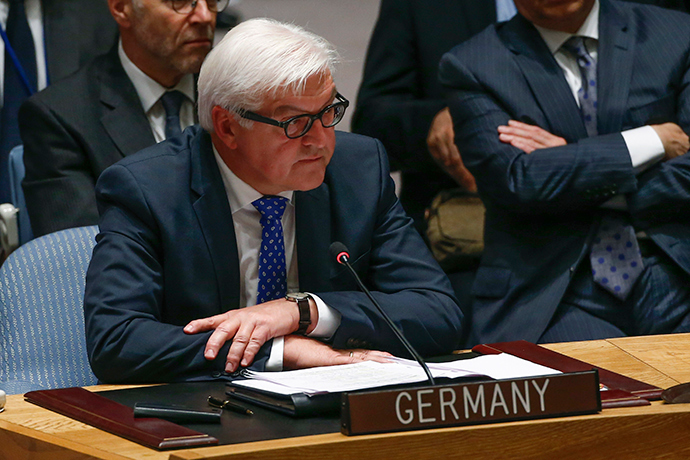 The EU followed the example of the US imposing sanctions on Russian individuals and businesses after Ukraine's republic of Crime reunited with Russia in March.

Several waves of restrictive measure followed after the Ukrainian military started a crackdown on the southeastern region, which refused to recognize the new coup-imposed authorities in Kiev.

The West blames Moscow for masterminding the Ukrainian unrest and supporting the militias in Donetsk and Lugansk with weapons and personnel.

Russia, who has repeatedly denied those claims, responded to the sanctions by introducing a one-year ban on food imports from the EU, US, Norway, Canada and Australia.

The United Nations said that the death toll since the beginning of the Ukrainian conflict in April has exceeded 3,700 people, with over 9,000 others wounded.

The number of internally displaced Ukrainians has reached 842,000, with over a half finding refuge in Russia, the UN said.

The warring sides agreed a ceasefire during talks in Minsk, Belarus on September 5, but there is still a long way to go for the conflict to be settled.
You can share this story on social media: