Hungary looks to levy big tax on internet use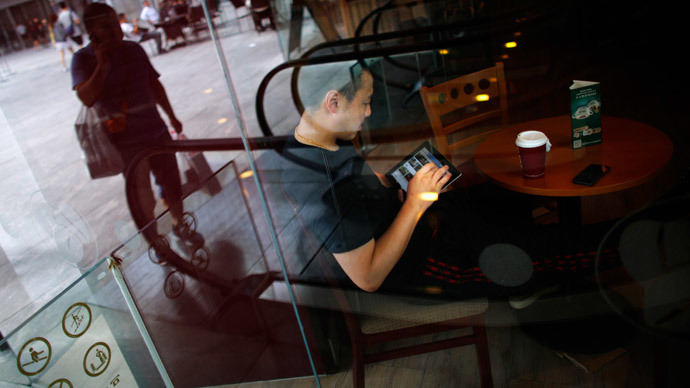 Hungary is planning to start taxing internet use by the amount of data individuals downloaded as part of an effort to increase government revenues – and the controversial idea has already sparked outrage online and calls for protest.
If the proposal passes as part of the 2015 tax bill, Hungarians would be charged 150 forints for each gigabyte of data they start to download. That's roughly 62 cents per gigabyte, meaning that residents could expect to pay a substantial amount of extra money every month. Downloading between 50 to 100 gigabytes of data would cost $30 - $60 in taxes on top of whatever people are already paying for monthly service – since the service providers are expected to try and pass the burden on to users.
What's more, there is apparently no cap limiting the amount that customers would have to pay out. How this tax will affect businesses that rely on the internet is also unclear.
Writing for the Wall Street Journal, Margit Feher called the proposal "the latest in a series of extraordinary taxes" that have been implemented since the Fidesz party came into power in 2010.
@MarcelD10@margitfeher The telecom industry must be up in arms over this.

— M.m..m... (@mel_huang) October 21, 2014
The measure is billed as an expansion of taxes already levied on telecommunications companies, and is expected to rake in some 20 billion forints (roughly $83 million) a year, according to a statement by Peter Beno Banai of the economy ministry.
News of the proposal has already triggered a massive response online with users debating the issue. Some claimed the law isn't as bad as it sounds because internet service providers are urged to foot the bill and because the extra money will be used to upgrade infrastructure. Others, however, argue the cost will be passed onto users, especially those consuming too much data.
Facebook pages are already sprouting up as internet users announce plans to protest the tax. One event listing for October 26 has some 7,600 people going, with another thousand or so saying they might attend. Users have been sharing pictures of mass protests in Hong Kong, seemingly anticipating a serious showing and emphasizing that if Hungarians do not unite and resist the move, other governments around the globe may try to do the same.
You can share this story on social media: