Turkey offers to train, equip Syrian rebels in fight against ISIS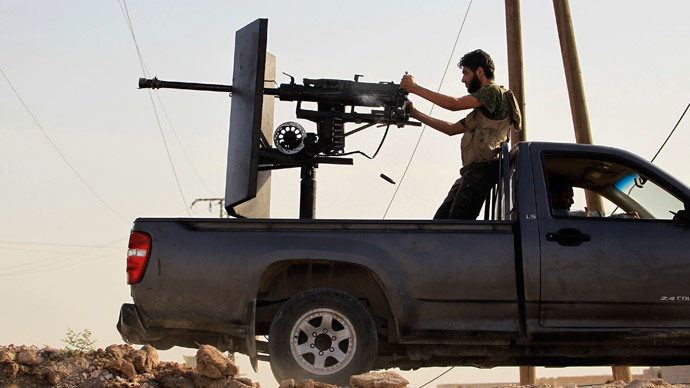 Turkey is offering to help train and equip Syrian rebels on its own soil in order to help combat Islamic State militants, a Turkish minister announced Thursday. A report also claimed that Ankara has approved American drone flights from a key airbase.
On Thursday, Turkish Minister for EU Affairs Volkan Bozkir said the anti-Islamic State (IS, ISIS/ISIL) coalition could try to pry elite forces away from groups like Al-Nusra and Hezbollah, and enhance their training inside of Turkey.
READ MORE: 'Inherent Resolve': Intensified US airstrikes beat back ISIS, bolster Kurds in Kobani
"We can separate opposition forces from al-Nusra, al-Qaeda, IS and Hezbollah, and those who are really trained to fight in specific conditions may come to Turkey, we can train and equip them together and send them to solve the problem of the Islamic State once and for all," he told the European Parliament, as quoted by RIA Novosti.
Additionally, Bozkir echoed calls to establish a buffer zone "after we get rid of the Islamic State in Iraq and Syria, so that it would be possible to send some of the refugees back to their homes."
The idea of a buffer zone was also previously suggested by France, though Syria has criticized the proposal as a "gross violation" of international law.
The suggestion from Turkey to train and equip troops comes as the United States continues to negotiate with Ankara over its participation in the anti-Islamic State campaign currently underway in Iraq and Syria. A new report by the Daily Beast claims that Turkey has granted the US approval to fly surveillance drones from the airbase in Incirlik. However, the country has yet to allow the US the freedom to fly manned aircraft from its soil.
"They are letting us do a ton of signals work," an American official told the website, referring to efforts to intercept enemy communications. "They have not objected to just about anything on the surveillance side. The fights have been about manned aircraft coming in and out."
If true, it would mean Turkey is cooperating with the US in some way regarding its airbases, though White House Press Secretary Josh Earnest said earlier this week that no official agreement has been approved.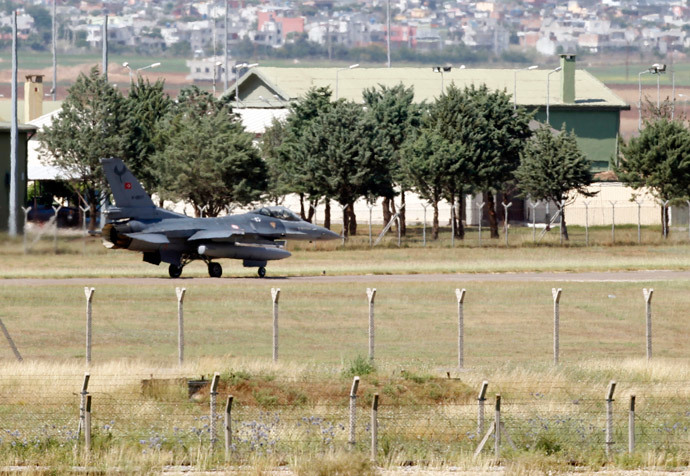 The US has been pushing for Turkey to become more involved in the conflict – particularly in the Syrian town of Kobani, where Kurds are resisting an onslaught by militants. However, Turkish President Tayyip Erdogan has resisted due to fears of empowering Kurdish factions in his own country that could push for independence.
Turkey is also reluctant to enter the fight against the Islamic State without receiving assurances from the US that it will help topple the government of Syrian President Bashar Assad, whom Ankara opposes. So far, the US has declined to make such a pledge.
On Monday, US officials claimed Turkey had agreed to allow flights from Incirlik, only to see Ankara deny the reports the next day.
"Turkey has made no decision on whether to open its Incirlik airbase to the US-led coalition in the fight," said Turkish Foreign Minister Mevlut Cavusoglu.
Meanwhile, Reuters reported that the US State Department met directly with a Syrian Kurdish group last week in France, in conversations that led to increased American airstrikes against Islamic State militants in Kobani. A spokesman for the Kurds said their troops on the ground fed the US military the coordinates of militants in the town, where intense fighting has broken out.
"We have for some time had conversations through intermediaries with the PYD [the Kurdish Democratic Union Party]. We have engaged over the course of just last weekend with the PYD," said State Department spokeswoman Jen Psaki.
You can share this story on social media: