Cold Turkey: Ankara denies US bombing missions in Iraq and Syria from its territory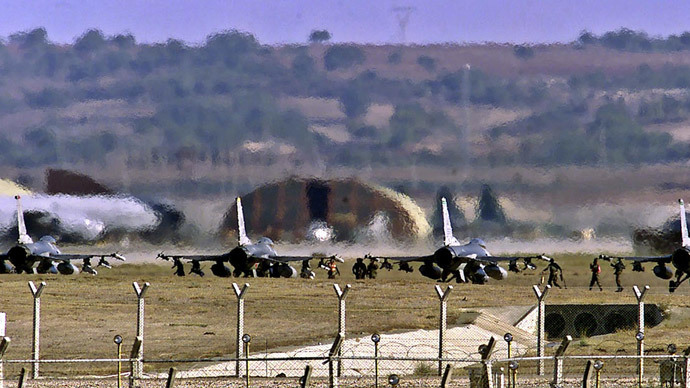 The Obama administration jumped the gun by announcing that Turkey had authorized it permission to fly US fighter jets out of the Incirlik Airbase against Islamic State militants, who are making dramatic gains in Iraq and Syria.
The snub from Ankara is as an embarrassment to US officials, who on Sunday were trumpeting Turkey's participation in the fight against the Islamic State [IS]. On Tuesday, military leaders from 22 countries that contribute in one way or another in the US-led coalition against IS will meet US President Obama in Washington.
READ MORE: Turkey allows US to use its bases for anti-ISIS operations - officials
White House National Security Advisor Susan Rice, in an apparent effort to convince war-weary Americans at home that there is some sort of global consensus on the Syrian mission, told NBC's Meet the Press that Turkey and Saudi Arabia had authorized that "facilities inside Turkey can be used by the coalition forces, American and otherwise, to engage in activities inside of Iraq and Syria."
On Monday, Turkish officials denied that they'd granted permission for their territory to be used as a launch pad against IS.
"Turkey has made no decision on whether to open its Incirlik airbase to the US-led coalition in the fight," Turkish Foreign Minister Mevlut Cavusoglu told reporters in New York.
Turkish President Recep Tayyip Erdogan, pointing to the large number of Syrian refugees pouring into Turkey, argued that any military operations conducted from its territory should be aimed at removing Syrian president Bashar Assad from power.
"A no-fly zone and a safe zone should be set up, so we can place the Syrians inside our country in these safe havens," Erdogan told university students on Monday. Turkey now hosts 1.5 million Syrian refugees.
The Turkish leader also saw more sinister ulterior motives behind the United States and its allies wanting to involve itself in the region.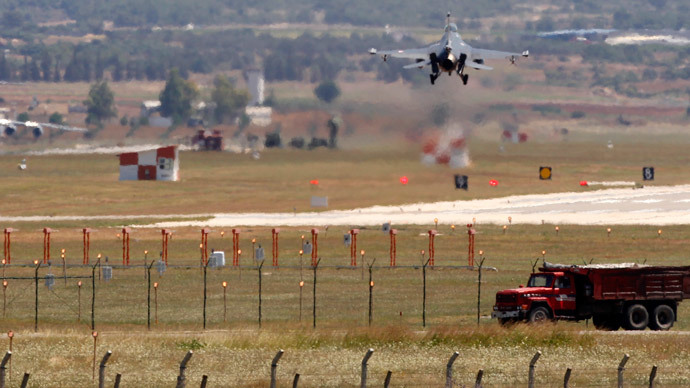 "Do you think they come for peace, with their planes and missiles," he asked sarcastically, as quoted by the Times.
This is not the first time the United States has prematurely inducted a nation into its military coalition without securing formal permission.
In September, Slovenian Prime Minister Miro Cerar said his country had appeared on the US government's official list of partners without being informed.
"I am bothered by the fact that we have been placed on the list without the government's knowledge," he said, as quoted by New Europe online. "We will have to voice some sort of protest; it is not appropriate to consent to our country being placed anywhere without our knowledge and consensus."
The Incirlik Airbase, which is used by the US, British and Turkish air forces, is considered a critical component to American efforts in Iraq and Syria against IS. This week, US Defense Secretary Chuck Hagel told reporters that the Obama administration hoped to gain access to Incirlik as a launch pad against Islamic militants, the Associated Press reported.
Without a single NATO member country on board the anti-IS coalition, Washington has secured a mostly symbolic alliance with just five Arab states - Bahrain, Jordan, Qatar, Saudi Arabia and the United Arab Emirates.
READ MORE: Biden apologizes to Turkish president for ISIS remarks
Even Washington's most loyal ally, the United Kingdom, is sitting on the sidelines of the Syrian military operation. However, judging by recent comments from Prime Minister David Cameron, Britain may simply ignore parliament – much the same way US presidents activate military offensives without congressional authorization – in order to participate in the Syria strikes.
Indeed, the threat of IS has given the United States and possibly Britain an opportunity to open a full-blown military offensive against the sovereign government of Syria, something both countries failed to do last year following a public outcry in the United States against military action, and a historic veto by the House of Commons in England.
You can share this story on social media: