Ebola ready: Two students hospitalized in precautionary medical drills in Russia
Two African students were taken to hospital in the Russian town of Oryol, some 350 km southwest of Moscow. They arrived in the capital's airport and traveled to the town by bus. The Russian health watchdog later said it was part of drills.
The Rospotrebnadzor watchdog has confirmed that the two Guinea-Bissau citizens were not suspected of Ebola symptoms – it was a pre-planned measure aimed at diagnostics of African students, returning back to the town from holidays.
The two were reported to have returned with temperatures of 37.3 C. They were hospitalized and examined according to the procedures required when Ebola is suspected.
"It happens as a part of drills. There is a certain scheme of drills," deputy chief doctor at the hospital, Mikhail Volochkov, explained.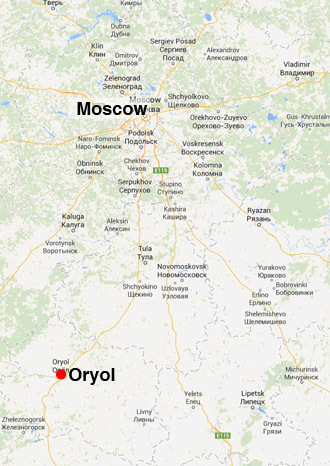 20-year old Monteyro Bolde Iyury and 23-year old Santoush Monteyro Ayuk Lidish are students at Oryol State University.
People, who have had contact with them, have been taken to a special block at the university. According to preliminary information, they are not displaying symptoms of the virus.
"Even if there is one case of the Ebola virus entering Russia, as has happened in the US and in Spain, the sanitary epidemiological service, which has a considerable amount of experience fighting infectious diseases, will help remove the possibility of it spreading," said Health Ministry Press Secretary Oleg Salagai a week ago.
There have been 16 cases of suspected Ebola infections carried from West Africa into Russia, but none of them proved positive of the disease, the country's watchdog reported.
In a study conducted by the Mobs Laboratory at Boston's Northeastern University, scientists claimed that the Ebola virus has a 1 percent chance of appearing in Russia in October.
Nearly 4,500 people have already died in the world's worst outbreak of the deadly virus on record.