US asks Spain to use its military bases in Ebola mission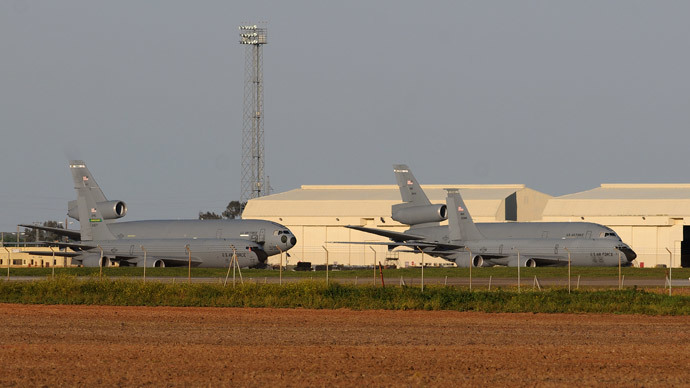 The US has asked Spain for the usage of two military bases in its south as 'stopover points' in the 3,000-strong American mission to control the Ebola outbreak sweeping through West Africa.
If the request is successful, the US would begin utilizing its bases of Morón de la Frontera and Rota in Andalusia. The US wants its aircrafts which are returning from high Ebola-risk countries such as Sierra Leone, Guinea and Liberia to be able to stop over.

Spanish military health officials are negotiating "strict protocols" with the Pentagon, reported El Pais on Wednesday. The virus has already killed 4,447 people worldwide, with the majority of the deaths occurring in Liberia.

There have been 8,914 cases overall, and the WHO has stated that it expects the number to pass 9,000 by the end of the week and could soon reach 10,000.

While assurances have been given that the usage of the bases will not in any way contribute to the spread of the disease, according to El Pais sources, Spain remains apprehensive about the possibility of more cases on its territory.

A Spanish nurse who had been treating a missionary who returned from West Africa in September was found to have contracted the disease at the beginning of October.

While she is currently in a stable condition, some 100 people who passed into contact with her are being subjected to monitoring over fears that she may have infected others around her while she was still a contamination risk.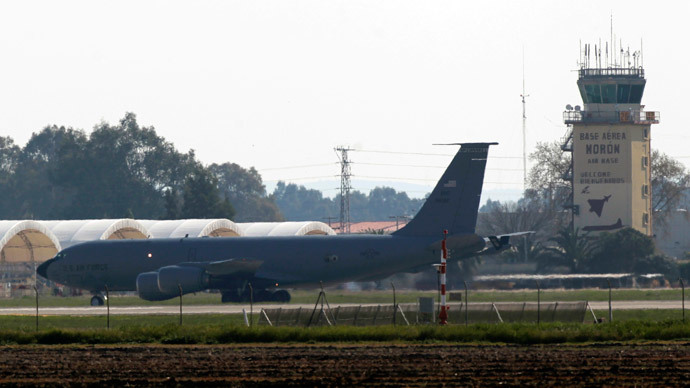 Washington has subsequently issued guarantees that no medical personnel who have come into direct contact with Ebola patients will be traveling on the planes which pass through the air bases. Anyone who is suspected to pose a contamination risk will be banned.
Stopovers will be used primarily for refueling and staff travelling on the planes will not leave the bases
A further 100 US troops were reported to have arrived in Liberia to help fight the Ebola epidemic, reported NBC on Tuesday. The number of US troops stationed in the region now stands at 565 and there are three mobile labs for testing and treatment currently stationed in West Africa.
Part of the 950-strong US contingent at Morón are among those helping with the mission in the region.
While the US usage of its bases is part of an existing bilateral agreement, Madrid has the right to authorize flights and stopovers on an individual basis; the UN requested the usage of a Spanish airport as a stopover point for aircrafts transporting both medical personnel and equipment to West Africa in early September. However, Spain is yet to provide a response on the matter.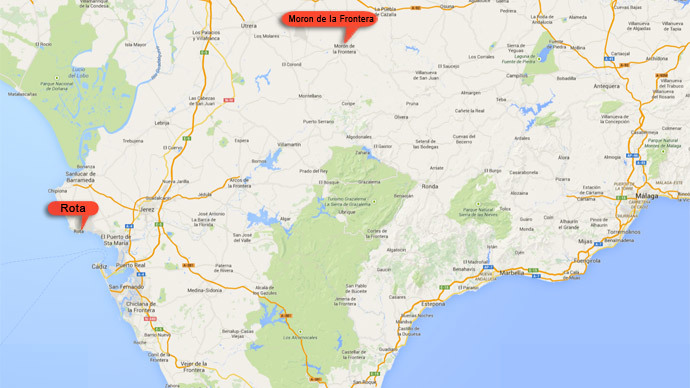 You can share this story on social media: