'High expectations': Putin, Poroshenko to talk gas, Ukraine crisis in Italy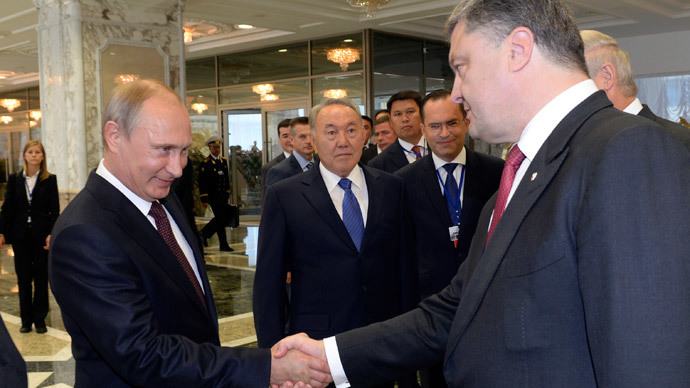 The presidents of Russia and Ukraine are to meet at a business breakfast in Milan on Friday, with the fragile peace in Ukraine and gas supplies to Europe expected to dominate. The summit carries hopes of further progress in resolving the crisis.
The breakfast, organized by Italian Prime Minister Matteo Renzi is scheduled for Friday, on the sidelines of EU-Asia (ASEM) summit, which starts on Thursday.
"At the request of the European side, there was a phone-in session on the extremely important meeting in Milan tomorrow, where the leaders of the European states and the European Union together with me, the president of Ukraine, will hold the talks with the leadership of the Russian Federation concerning extremely important issues: establishment of peace in Ukraine, securing the peace process, development of the political process, de-escalation of the situation in the east of the country," President Poroshenko said ahead of the meeting.
Poroshenko stressed that "the whole world has high expectations" of the meeting between the two leaders.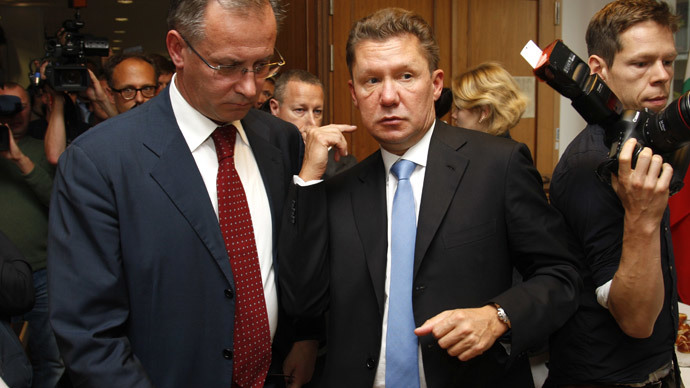 Yury Ushakov, the Russian President's aide, has confirmed that there will be a meeting between Poroshenko and Vladimir Putin, which will be also "attended by [German Chancellor Angela] Merkel, [French President Francois] Hollande, [Ukrainian President Petro] Poroshenko, [British Prime Minister David] Cameron, as well as apparently [European Council President Herman van] Rompuy and [European Commission President Jose Manuel] Barroso."
A bilateral meeting between Putin and Poroshenko is not planned yet. But he did not rule out that leaders of the two countries will agree on it at a meeting in a larger format, Ushakov said.
For the European side negotiations in Milan are also an encouraging sign as natural gas supplies to Europe will be on the agenda. A long-running dispute over gas sales is one of the main concerns for the European states, which are potentially facing energy shortage as cold winter is approaching.
It now depends on supplies agreement between Russia and Ukraine. About 15 percent of Europe's total energy supply runs from Russia through Ukraine. In June, Gazprom shut off supplies to Ukraine, but continue to deliver to European neighbors.
On September 26, Russia, Ukraine and the EU held three-way gas negotiations in Berlin, where a so-called "winter plan" was discussed. According to it Ukraine will pay Gazprom $2 billion as part of its gas debt by the end of October and an additional $1.1 billion in advance payment by year's end for 5 billion cubic meters of gas, the EU Energy Commissioner Gunther Oettinger said.
However, no final documents have been sealed, as price and payment schedule remain the stumbling blocks in the negotiations.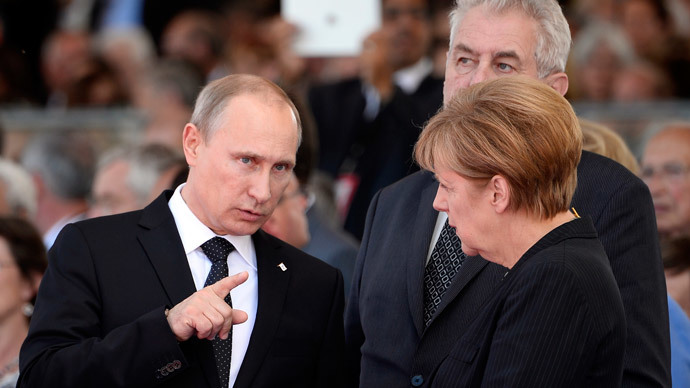 Russian Energy Minister Aleksandr Novak and Gazprom CEO Aleksey Miller are also expected to discuss Russian gas deliveries to Europe via Ukraine, Ushakov said.
"Miller and Novak will be present in Milan, because it is possible that talks on the gas issue will be held during the [Asia-Europe Meeting] summit… European Commission officials in charge of this issue are also expected to attend,"
Putin might also meet with German and French leaders as well as Ukrainian leadership in the so-called 'Normandy format'.
The first such meeting was held in Normandy this June during the 70th anniversary of the D-Day invasion.
The US sees the ASEM as a possibility for reaching next steps of the reconciliation of the internal conflict in Ukraine.
"There is an agreement reached in addition to the Minsk Agreement itself through further discussions between President Poroshenko and President Putin where they've agreed on some timelines on some of these things," US Secretary of State John Kerry said Tuesday after talks with Russian Foreign Minister Sergey Lavrov. "So we'll wait to hear from that meeting and the results of that meeting sort of where things stand at that point in time," he added.
You can share this story on social media: