Sex, drugs &… Hookers, dope bring Italy out of recession
Illegal economic activities such as drugs and prostitution are apparently responsible for having lifted Italy out of economic recession. EU data calculations have demonstrated that the black market has significantly boosted GDP figures.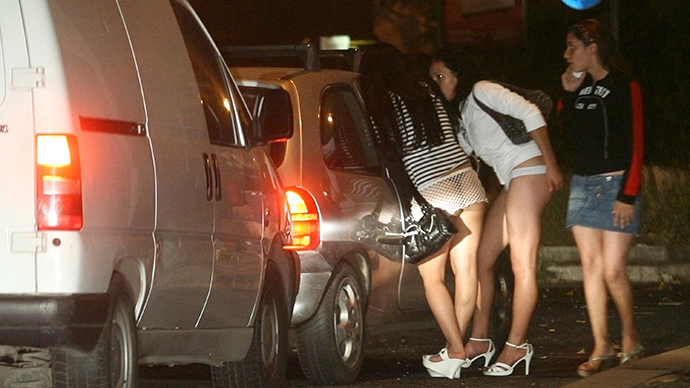 Italy is technically no longer in economic recession because of the addition of figures from illegal activities.
While Italy's office for national statistics (ISTAT) confirmed that "in the second quarter of 2014 the seasonally and calendar adjusted, chained volume measure of Gross Domestic Product (GDP) decreased by 0.2 percent," GDP rose marginally from a 0.1 percent decline for the year's first quarter to a flat reading.
This means that Italy has avoided its third potential recession in the past six years, a likely relief for the government of Prime Minister Matteo Renzi, which has been struggling with reforms while keeping the deficit low in accordance with EU agreements.
Italy also noted that, "Compared to the first quarter of 2014, final consumption expenditure increased by 0.1 percent, gross fixed capital formation decreased by 0.9 percent; imports and exports increased by 0.8 percent and 1.1 percent, respectively."
Undeclared market revenues could further reduce the apparent Italian debt to GDP ratio, according to AFP. It currently stands at 132 percent – more than double the 60 percent required by the EU ceiling.
Italy's office of national statistics announced in May that from October it would be including revenues from "illegal activities: drug trafficking, prostitution and smuggling services (cigarettes or alcohol)" to its GDP.
Contemporary estimates from Eurostat suggested that the move could add up to 2 percent to Italy's GDP.
The new system known as the European System of National and Regional Accounts (ESA 2010), an "internationally compatible EU accounting framework," was established with the aim of facilitating data comparisons regardless of whether countries had legalized drugs or prostitution.
Countries which have made the practices legal already, such as the Netherlands and Hungary, include both in their GDP figures.
You can share this story on social media: