Italians are only foreigners with right to adopt Russian children - official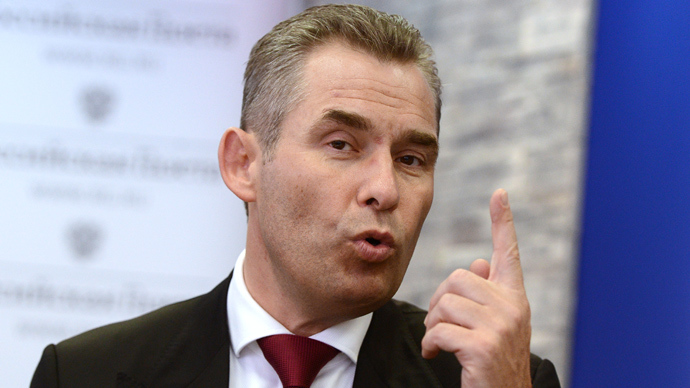 Russia's ombudsman for children's rights has admitted that currently only Italy matches the two main criteria for adoption of Russian children – a bilateral agreement with Russia and a ban on same-sex marriage.
Russian officials are not planning a change to this position and will not allow adoptions to citizens of countries that have not signed bilateral agreements, Pavel Astakhov told Interfax.
"This is not our fate. We have national adoption as a priority," he added.
Russia has signed bilateral adoption agreements with the United States, France and Italy, but the first two documents have since been suspended. The agreement with the United States was canceled after Russia's repeated complaints that the US authorities barred its diplomats and law enforcers from investigation of violations of the adopted children's rights – ranging from cruel treatment to sometimes manslaughter.
The pact with France was revoked after it officially legalized gay marriages earlier this year. In June, Russian legislators passed a special law that banned adoptions to foreign same-sex couples.
In the interview, Astakhov again recalled the existing tensions with the US, noting that Russia's problems with the United States were unique to that nation.
"Such cases of pedophilia, violence and brutality as we have in America, we have nothing like that anywhere else," the ombudsman said.
Earlier this week Russia's Foreign Ministry officially replied to the enquiry of the European Court of Human Rights. The court acted on behalf of 23 US families that lost an opportunity to adopt the children that they had already found because of the Dima Yakovlev Law. The ECHR also asked for explanation how Russia-US bilateral agreement corresponds to the adoptions ban.
The Foreign Ministry's plenipotentiary for Human Rights and the Rule of Law, Konstantin Dolgov, replied that many of the mentioned kids had either been adopted by Russian citizens or returned to their biological parents.
In comments to the ECHR enquiry, Pavel Astakhov noted that the Council of Europe had repeatedly given a negative assessment to the practice of cross-border adoptions and said that the CE's position over the issue matched that of the Russian Federation.
The ombudsman promised that the enquiry would be studied by the Russian Science and Education Ministry, which oversees the problems of orphans and orphanages.
You can share this story on social media: