IAEA to aid West Africa's fight against Ebola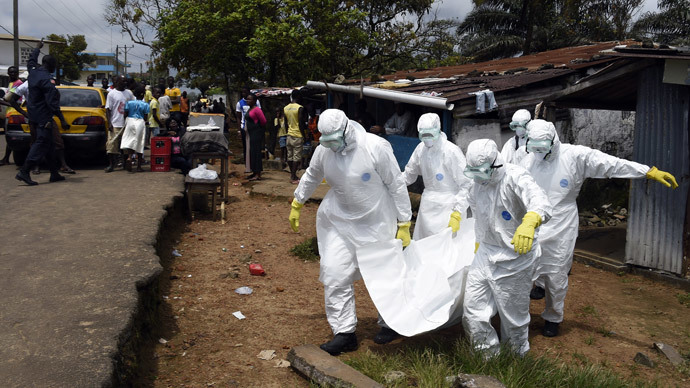 The UN's International Atomic Energy Agency has announced that it will be participating in the fight against Ebola in West Africa, providing specialized diagnostic equipment to quell the spread of the disease which has killed more than 4,400 people.
"The support is in line with a UN Security Council appeal and responds to a request from Sierra Leone," the IAEA announced on its website.

IAEA Director General Yukiya Amano stated that theirs is a "small but effective contribution" to the international effort to overcome the epidemic.

Assistance will be provided in the forthcoming weeks, according to the statement. It will come in the form of a delivery of diagnostic technology known as Reverse Transcriptase Polymerase Chain Reaction (RT-PCR).The technology is nuclear-derived and can detect the Ebola virus within just hours.

"Transfer of nuclear-related technologies is a key part of the Agency's work, and we have cooperated with Member States for years to develop and strengthen their capacity to use this nuclear-derived technology," Amano stated.
READ MORE: Worst Ebola epidemic in history

Ebola has been spreading through West Africa's Guinea, Liberia, and Sierra Leone, with the number of cases topping 9,000. It has also started to spread outside West Africa's borders, with transmissions recently reported in both Spain and the US.

The death toll currently stands at 4,447, though many more cases have gone unreported.

"Early diagnosis of EVD, if combined with appropriate medical care, increases the victims' chance of survival and helps curtail the spread of the disease by making it possible to isolate and treat the patients earlier," the IAEA said.

Sierra Leone and other countries are already using the technology, which has its limitations. However, the IAEA will be providing further aid to help with those restrictions.

"Health authorities in Sierra Leone and other affected countries are already applying RT-PCR, but their diagnostic capability is limited; there is a shortage of the diagnostic kits and other materials needed for the process and backup equipment is needed to avoid diagnostic downtime in case of equipment failure," the IAEA said.

The Vienna-based body said that an RT-PCR machine and other equipment will be dispatched to Sierra Leone, and support will later be given to Liberia and Guinea.
You can share this story on social media: