WikiLeaks fashion: Assange's fashionista line to hit India's malls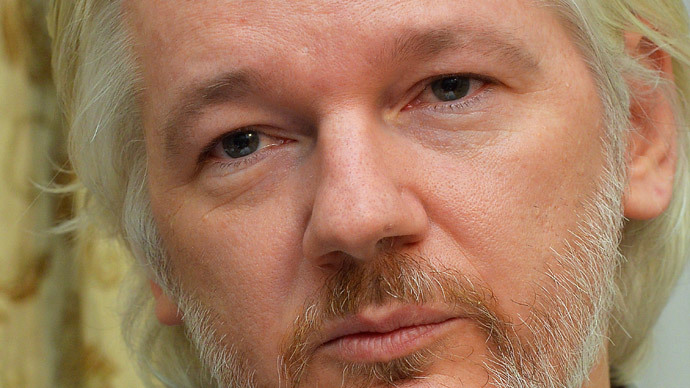 WikiLeaks founder Julian Assange may be stuck in the UK's Ecuadorian embassy, but he's not wasting time. The famous whistleblower is planning to launch his own line of clothes and accessories to challenge the Che Guevara brand's success.
"India is one of the countries where awareness about WikiLeaks is the highest and Julian is excited about the proposition," Olafur Vignir Sigurvinsson, an Iceland-based WikiLeaks representative,told the Times of India.
Sigurvinsson told The Washington Post that WikiLeaks will sell "high-end fashion apparel, accessories, household goods, paper goods… that kind of stuff."
WikiLeaks had "fashion designers in France and in other places who wanted to co-brand their products," Sigurvinsson added.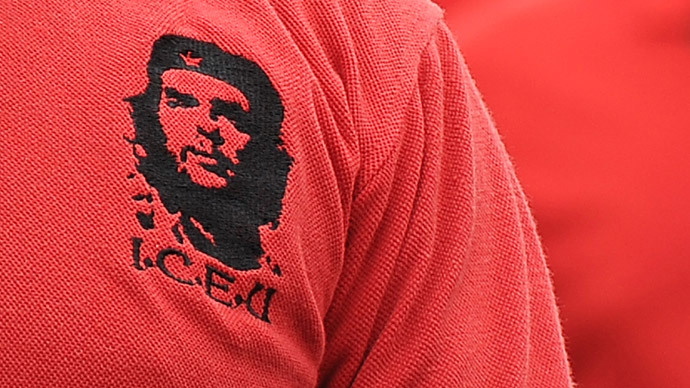 According to Olafur, WikiLeaks is also looking for partners in India, "who can manage the property and translate it into retail and e-retail platforms." Franchise India is reportedly facilitating the brand's entry into the country.
"Earlier, it was very difficult to reach out to consumers through the brick and mortar route. For instance, by the time we could distribute Spiderman movie merchandise to traditional retailers, the craze for the movie would die. But now, it's different with millions of people logging on to e-commerce sites every day," Gaurav Marya, chairman of Franchise India, told TOI.
WikiLeaks is also looking for an exclusive partner to help to distribute its T-shirts with typical-WikiLeaks slogans, such as "leaks exposing justice" and "enemy of the state".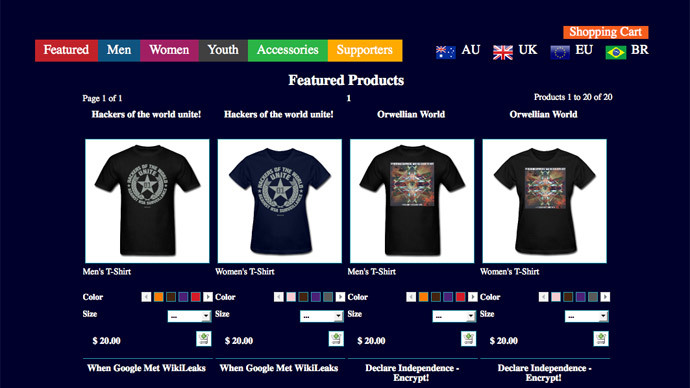 According to WikiLeaks representative, the organization has already "spoken to agents in every country in the European Union, as well as others in Asia and North Africa."
Assange is hoping to imitate the popularity of the brand of the famous Argentinian Marxist revolutionary Che Guevara. Clothes and accessories with the iconic Che image enjoy huge popularity worldwide.
Some WikiLeaks products are already available on the organization's website. The slogans "Hackers of the world unite" and "Declare independence Encrypt!" can be seen on T-shirts.
Sigurvinsson added that the monetization of the brand can help rake in additional funds for the group, which mainly relies on donations.
You can share this story on social media: