'Exemplary family': Rare twin gliding possum cubs go on show at Urals zoo (VIDEO)
Two baby gliding possums were displayed to the public at a zoo in the Urals on Sunday. It was an unusual event as the pair are twins – and possums rarely give birth to more than one cub.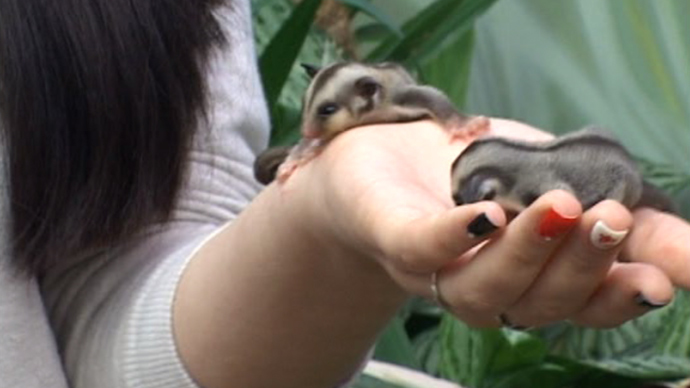 The tiny pair were born a month ago to parents Napoleon and Josephine – who are, even more unusually, raising their children together at Yekaterinburg Zoo, in the capital of Russia's Urals Federal District.

Now that the "quarantine" period has passed, the female and male cubs must live outside of their mother's pouch as they are too big, and there is no longer enough space for them. They can no longer fit together, even though sugar gliders normally spend two months inside the mother's pouch.

The tiny twins can still fit on the palms of the hands of zoo employees, but at full length they will grow to some 17 centimeters.

Gliding possums to not usually live in pairs as the father can act aggressively toward the children. However, so far Napoleon has not bitten the little ones and does not appear afraid of them.

"In general, they are an exemplary family," zoo employee Christina Vdovina told Rossiyskaya Gazeta, describing their behavior as "strange."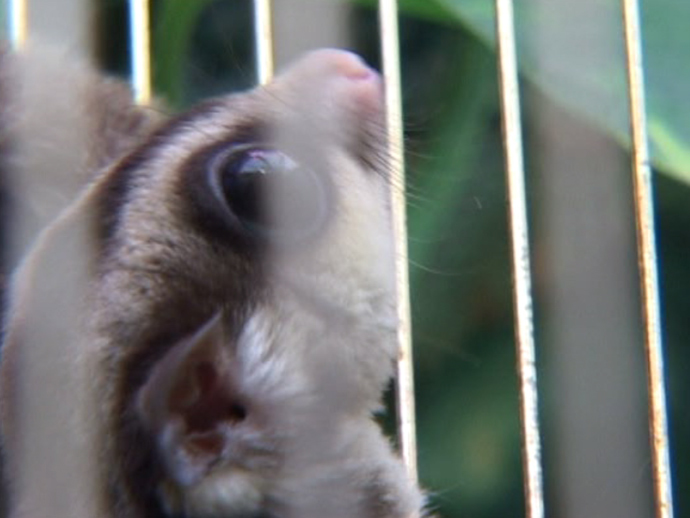 The twins do not yet have names. However, Vdovina says that it is desirable they will have a "pair" name, as is the case with their mother and father.

Although it is necessary for some staff at the zoo to have contact with the animals, the public are not permitted to handle the tiny animals.

Sugar gliders are native to Australia, and can also be found on islands such as Tasmania and Papua New Guinea. They are nocturnal creatures whose natural habitat is among the trees.

In captivity the animals can live up to 12 years.
You can share this story on social media: