Caged bear bites off 5yo's hand in southern Russia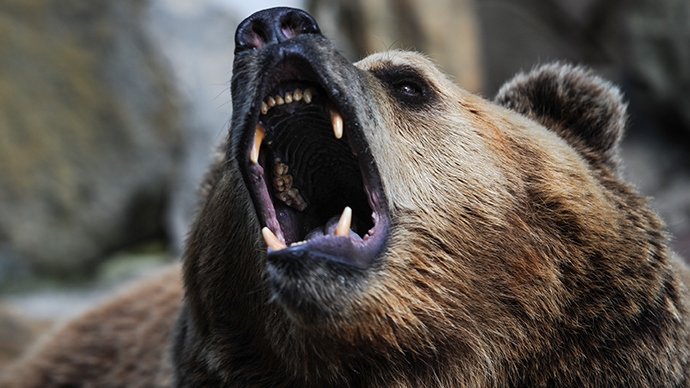 A bear kept in captivity in a recreation center in the Rostov Region attacked a five-year-old girl, biting off her hand. The girl is being treated in hospital, while her mother blames the center's owner for not having fed the animal.
On June 24, the girl was helping her mother, who worked at the recreation center in the Rostov Region in southern Russia as a cleaner. The child went up to the bear, which was kept in a cage surrounded by a mesh wire. It had an opening large enough to approach the animal's cage, the regional investigative committee reported.

The mother heard the girl screaming and rushed to help. She literally had to tear off her daughter's hand which was caught in the bear's chops. She then applied a tourniquet and with the help of one of the center's visitors took the child to hospital, she told the LifeNews channel.

The woman believes the bear was hungry. "When full, an animal would never touch a child," she said.

The recreation center owner blames the girl's mother.

"This bear is a pet; it once lived in my country house. I don't know how the mother let her child come close to the animal. I presume, the girl put her hand into the bear's mouth herself, as she wanted to give it some food," the man told LifeNews.
The investigative committee launched a criminal case into the matter, based on the rendering of services that don't meet safety requirements, and accidentally result in serious injury. If found guilty, the offender could face up to six years in prison.

The bear has been taken to a nearby animal shelter. The huge animal was not the only one kept in captivity to entertain the recreation center's visitors. Rossiyskaya Gazeta reported that a lion was found in a cage next to the bear. He was delivered to the shelter as well.

The day after the incident, a similar bear attack happened in the Poltava region in central Ukraine. A bear kept in a cage in one of the villager's yards bit off the hand and arm up to the elbow of a twelve-year-old girl, who tried to feed the animal, RBK Ukraine reports. The girl, who wanted to give the bear a biscuit, was hospitalized in critical condition.

In 2012, another twelve-year-old girl was pulled into a bear's cage by her hand in a recreation center not far from Moscow. The child had also tried to feed the animal, who was kept there for the entertainment of visitors.
You can share this story on social media: