​Denmark to ban sex with animals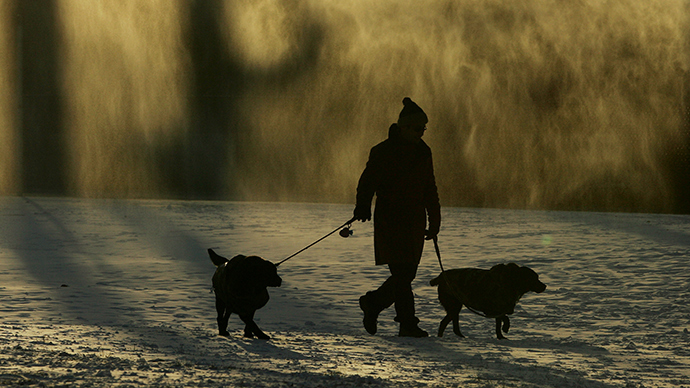 Denmark is planning to banish bestiality, following the recent examples of Germany and Norway, said the country's food and agriculture minister. The bill was long-awaited both inside the country and abroad.
"I have decided that we should ban sex with animals. That is happening for numerous reasons. The most important is that in the vast majority of cases it is an attack against the animals," the food and agriculture minister, Dan Jørgensen, told Ekstra Bladet, a Danish tabloid.
According to Jørgensen, one of the factors that prompted his decision was the damage done to his country's reputation which laws still allow sex between humans and animals.
"And under all circumstances, any doubts about it should go to the animals' benefit," he said. "They naturally cannot say no to going along with it. Therefore, it should be banned."
Seventy-six percent of the Danish population support banning sex with animals, according to a recent poll, carried out by Gallup.
The bill, which also requires changes in the country's welfare animal laws, will be introduced by the Danish government in 2015.
The absence of a law on bestiality led to a growth in animal sex tourism industry in the country.
In the recent years the international community closely focused on the lack of bestiality law in the animal welfare system of the country.
"I don't think the Danish government is doing enough to protect the animals. They need to do something to protect zoophilia in Denmark," Karoline Lundstrom, a Danish animal rights activist says in a documentary shot by VICE in April.
Bestiality is illegal in many countries, including Belgium, Canada, Australia and India.
Sweden banned zoophilia in April 2014 in a move backed by the country's Rural Affairs Minister, Eskil Erlandsson. "There should be no doubt whatsoever that bestiality is unacceptable," The Local cited him as saying.
In 2012 the same ban was passed in Germany. Chancellor Angela Merkel's government introduced the new law against the practice, saying animals should not be used "for personal sexual activities or made available to third parties for sexual activities … thereby forcing them to behave in ways that are inappropriate to their species."
You can share this story on social media: