Space jack-o'-lantern! Amazing images of 'The Pumpkin Sun' revealed by NASA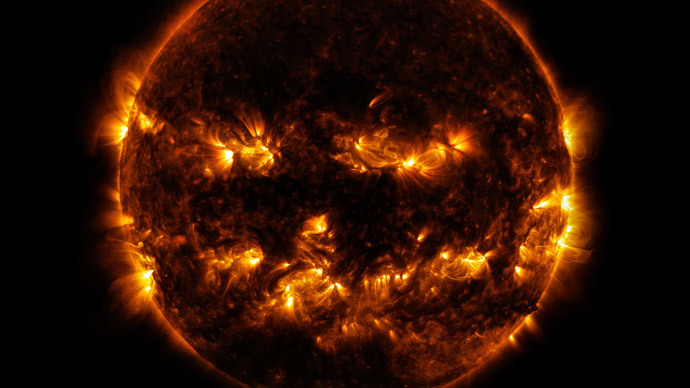 NASA has released a photo of the sun from October 8, where its active regions combined to make it look like a Halloween pumpkin or a jack-o'-lantern. That is a pleasant bonus for stargazers who enjoyed a spectacular "Blood Moon" on the same day.
To achieve the stunning jack-o'-lantern effect they have made a blend of two separate wavelengths - 171 and 193 angstrom light, which are usually gold and yellow in color.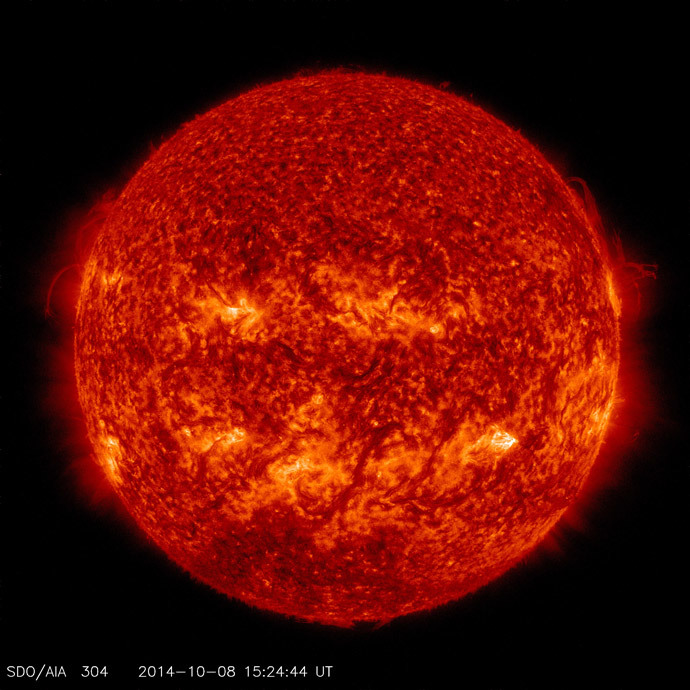 According to NASA, extreme ultraviolet light of 171 angstroms shows the sun's atmosphere, also known as the corona, when it is quiet and also shows huge magnetic arcs known as coronal loops. Light of 193 angstroms shows a hotter region of the sun's atmosphere and the much hotter material of solar flares. Specialized instruments are used by NASA to observe light not visible to the naked eye.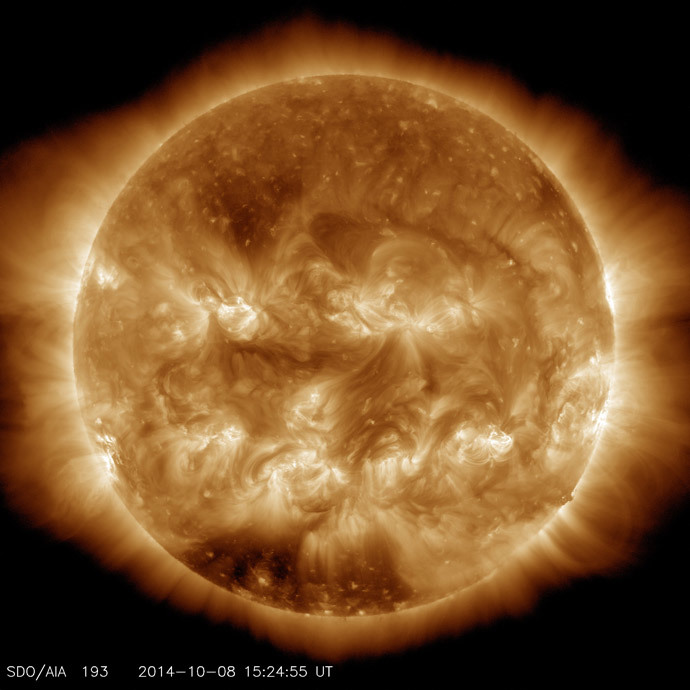 NASA has a number of other stunning images of the Pumpkin Sun in different wavelengths.
"The active regions appear brighter because those are areas that emit more light and energy – markers of an intense and complex set of magnetic fields hovering in the sun's atmosphere, the corona," NASA said in a statement.
The photos show what are storms and flares on the surface of the sun.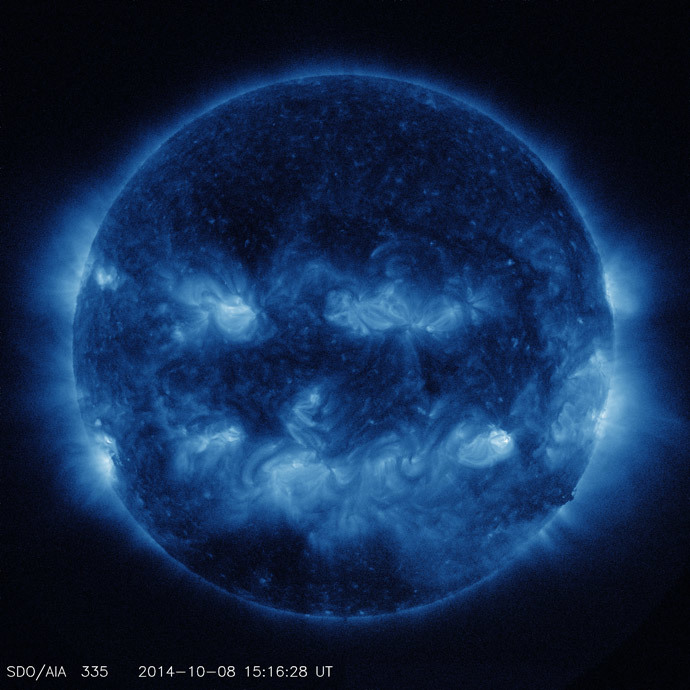 But although the jack-o'-lantern sun is good news for star gazers and early trick-or-treaters, its bad news for a host of other people as solar flares can damage satellites and even threaten airliners by disturbing the earth's magnetic field.
Very large solar flares can even knock out energy supplies by creating currents within electricity grids.
You can share this story on social media: