ISIS in Kobani: How Kurdish protests flared up & spread across Europe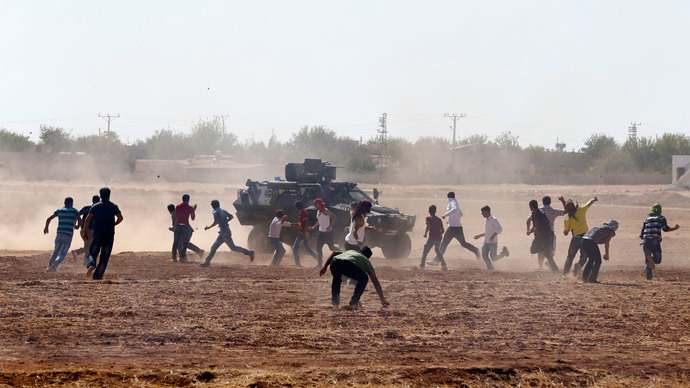 Pro-Kurdish demonstrations have spread beyond Turkey and have now hit EU states. People are protesting in solidarity with Syrian Kurds in Kobani near the Turkish-Syrian border, and demanding stronger military action to combat the Islamic State militants.
On Tuesday morning, a crowd of protesters stormed into the European Parliament building in Brussels as they want EU to support Kurdish forces fighting the IS in Syria.
The Dutch parliament building in The Hague was the scene of a similar protest as several dozen Kurds made their way inside the main hall of the building. Protesters left the building peacefully after a delegation of Kurdish demonstrators spoke with the president of the House of Representatives, Anouchka van Miltenburg.
Elsewhere in Europe, anti-IS rallies were staged in Berlin, London, Nice and Marseille, in southern France.
Similar protests across Turkey, where people are furious over what they call Ankara's inadequate response to IS threats, ended with tear gas and one fatality.
READ MORE: 'Stop funding ISIS': Protesters accuse British govt of financing terror groups
While anti-IS protests in the EU gained momentum this week, there were sporadic rallies earlier in September in Rome and Istanbul.
You can share this story on social media: