Brazil election: Rousseff wins first round, faces runoff against Neves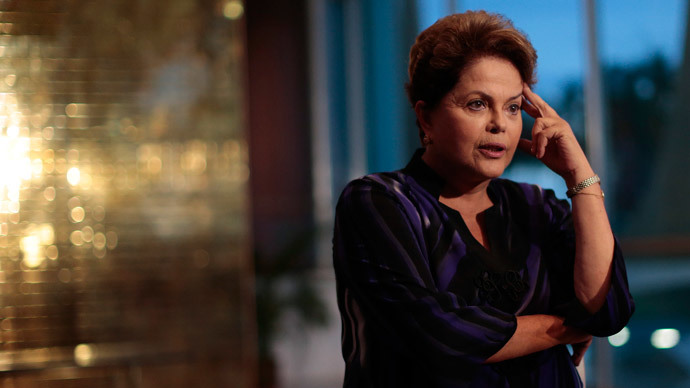 Brazilian President Dilma Rousseff and her closest challenger Aecio Neves will face each other in the runoff round, which will determine the winner of the country's presidential election, according to 99 percent of the votes counted.
READ MORE: Rousseff favored for re-election as dramatic campaign wraps up in Brazil

Rousseff is leading the first election round with 41.5 percent, followed by Neves with 33.6 percent and Marina Silva with 21.3 percent, according to Brazil's electoral authorities.

The runoff round is required when a single candidate fails to gather more than 50 percent of the vote. It has been set for October 26.
Rousseff, leader of the Workers Party, was favored to win, despite a divisive four years as president. Rousseff was once a radical Marxist activist who spent time in jail during military dictatorship, but is now viewed as a conciliatory mainstream politician.
Pro-business candidate Neves has placed in surprise second place, after receiving backing from the well-organized Social Democracy Party, which was the leading party in Brazil from 1994-2002.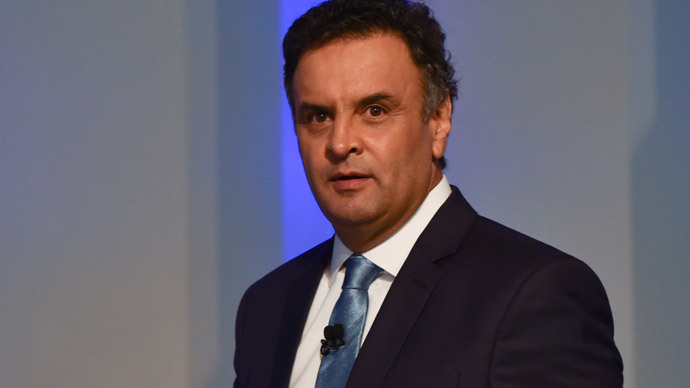 Neves will pose a real challenge to Rousseff; the economy as his strong suit after years of working as an economist and serving as the beloved two-term governor of Brazil's second-most populous state, Minas Gerais.
The figures were especially disappointing to Silva, who represents Brazil's Socialist Party. Several weeks ago, she was polling a close second to Rousseff.
Silva came to widespread national prominence when her senior socialist running mate Eduardo Campos, an outsider at the time, died in a plane crash on August 13. However, she then faced a tough campaign against Rousseff, who attacked Silva's credibility over her inconsistent political affiliations.
Rousseff's campaign team was not too happy about the results. "The second round is going to be much harder for us. The result is narrower than we expected," Reuters quoted one of Rousseff's aides as saying.
You can share this story on social media: