Presidential candidate among 7 killed as aircraft crashes onto houses in Brazil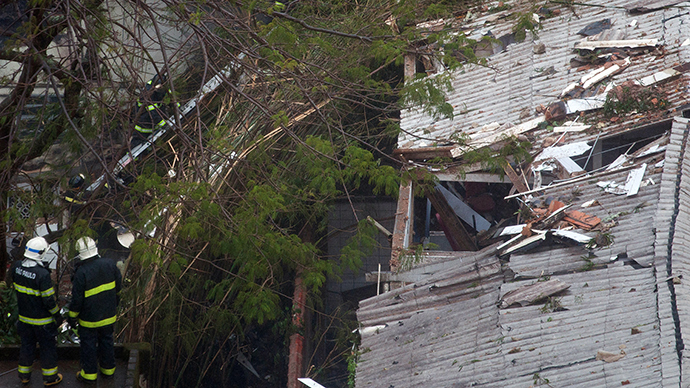 Eduardo Campos, a prominent presidential candidate in Brazil, and six other people were killed in a plane crash in the southeast of the country, local media reported.The small aircraft came down onto houses in the city of Santos.
All seven people on board the plane died in the crash, Agencia Brasil reported, citing officials from Campos' Brazilian Socialist Party.
The aircraft went down in a residential area near a school of the port city of Santos, located 70km south-east of Sao Paulo.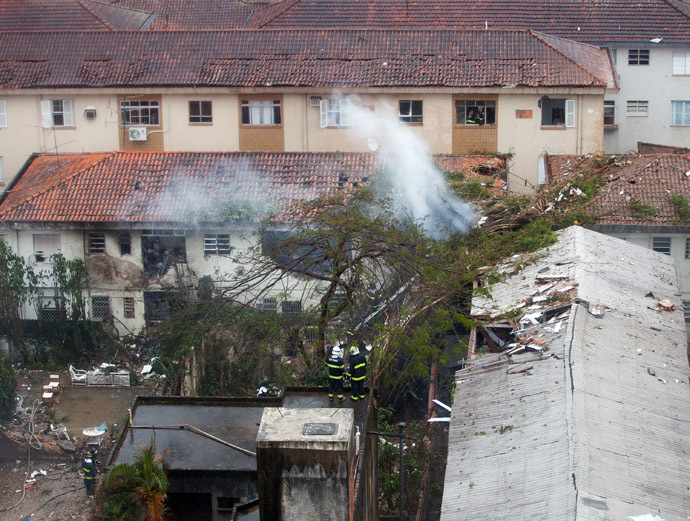 Initially, Santos firefighters said there were at least 10 people injured, according to online news portal G1. Five people have been reportedly rushed to hospital from the crash site, but a hospital official could not provide any details of their condition, Reuter's reported.
BREAKING: Helicopter crashes in Brazilian city of Santos, claims victims pic.twitter.com/Uh5bw3m5xX

— The Int. Spectator (@INTLSpectator) August 13, 2014
According to the Brazilian Air Force, the aircraft had taken off from Rio de Janeiro's domestic airport and was heading to the city of Guaruja, near Santos.
Campos, 49, who was on board the plane, was the leader of the left-of-center Brazilian Socialist Party (PSB) and is set to challenge President Dilma Rousseff in a presidential poll set for next year.
Aeronave que caiu em Santos partiu do Rio de Janeiro e seguia para o Guarujá. Pelo menos 10 pessoas ficaram feridas. pic.twitter.com/cGuOeV7YDh

— SBT Jornalismo (@sbtjornalismo) August 13, 2014
According to officials from the Brazilian Air Force, air traffic controllers lost contact with the aircraft after it failed to land in Guaruja because of bad weather. Locals have said that it was overcast and raining when the crash happened.
Some reports have stated the aircraft was a helicopter, while others say it was a Cessna 560XL, a small type of private jet.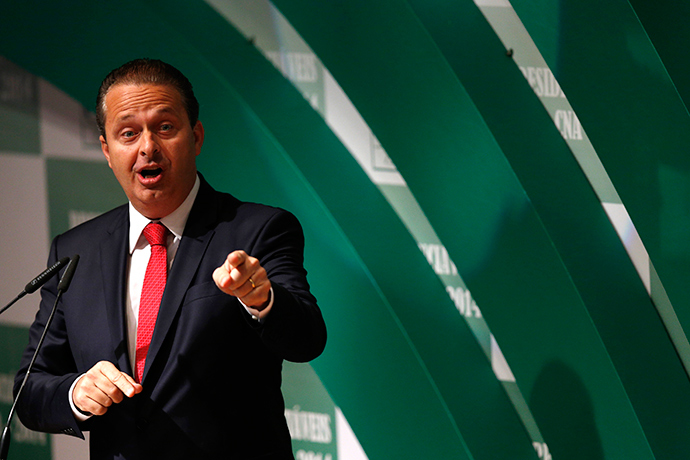 Campos was considered both a modern manager and an old fashioned boss and had been a successful governor of the poor, northeastern state of Pernambuco. Some of the changes he introduced included attracting private investment, bringing private managers into state hospitals and putting some schools on an eight hour day, rather than the normal four-hour shifts common in Brazil.
PHOTOS: Plane crash scene where Brazilian presidential candidate Eduardo Campos, wife and youngest son died. pic.twitter.com/y7Y4ZOWTyH

— Jerry Liet (@jerryliet) August 13, 2014
Campos had about 10 percent of votes for the upcoming poll, according to opinion polls. Rousseff was leading with 36 percent and Senator Aecio Neves had about 20 percent. It is likely the presidential campaign will be postponed for a period of mourning.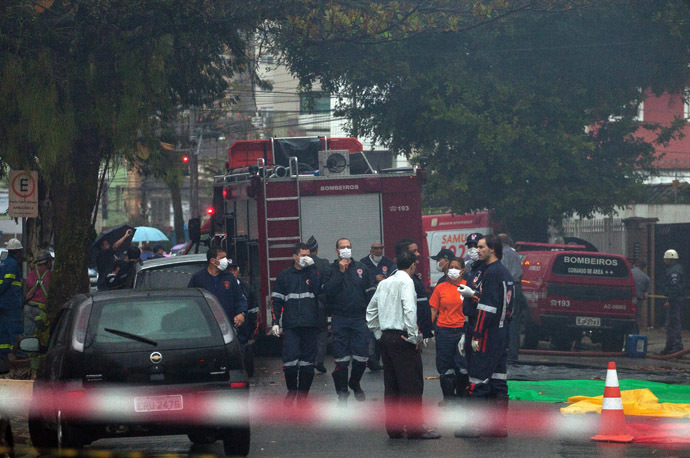 Brazilian President Dilma Rousseff has cancelled all campaign activities for three days, according to her Worker's Party.
The country also took a slight knock on the financial markets because of the crash, with Brazil's main stock index losing as much as two percent, which then rallied to about 1 percent.
You can share this story on social media: