Rousseff favored for re-election as dramatic campaign wraps up in Brazil
Despite a divisive four years in charge, incumbent center-left Brazilian President Dilma Rousseff is the front-runner in the country's Sunday elections. Her once closest rival in the race, Marina Silva, will now have to fight for second place, polls say.
Most key Brazilian politicians face a public test on Sunday, as more than 140 million voters are eligible to elect a new lower house of parliament and new regional governors, as well as a president.

A survey published on Saturday by polling firm MDA placed Rousseff – once a radical Marxist activist who spent time in jail, but now a conciliatory mainstream politician – at 40.6 percent of the vote. Right-winger Aecio Neves came second with 24 percent, and environmentalist Marina Silva placed third with 21.4 percent.

The figures will make for desultory reading for the reeling Silva, who only several weeks ago was within touching distance of Rousseff. The 66-year-old Brazilian leader has been accused of corruption and economic mismanagement during the heated political campaign.
Silva came to widespread national prominence when her senior socialist running mate Eduardo Campos, an outsider at the time, died in a plane crash on August 13. A devout Christian mixed-race Amazonian from a family of rubber tappers, she offered the perfect personal narrative for disempowered Brazilians in one of the world's strikingly unequal states. Meanwhile, her pro-business economic policies have appealed to the middle classes, which feel that the country's economy – which is predicted to grow by only 0.5 percent this year – needs to be kickstarted. The prediction of growth for Brazil is currently one of the worst in South America.

However, Rousseff has staged a spirited fightback, pulling no punches in a campaign that has become increasingly personal and negative. Silva's credibility was attacked over issues as wide ranging as her inconsistent political affiliations – she has changed three parties in five years, her support for GM crops, and her flip-flopping over gay marriage, which she initially endorsed, only to backtrack later.
As the two leading candidates have attacked each other, chances have soared for a surprise run-off place for Aecio Neves, a conservative politician whose grandfather was himself a president of the country.

So far, neither Neves nor Silva have said they will help endorse each other if they make it to the October 26 run-off against Rousseff, despite making similar calls for economic reform.

Meanwhile, Rousseff has trumpeted her achievements, which have included rapidly shrinking poverty and low unemployment.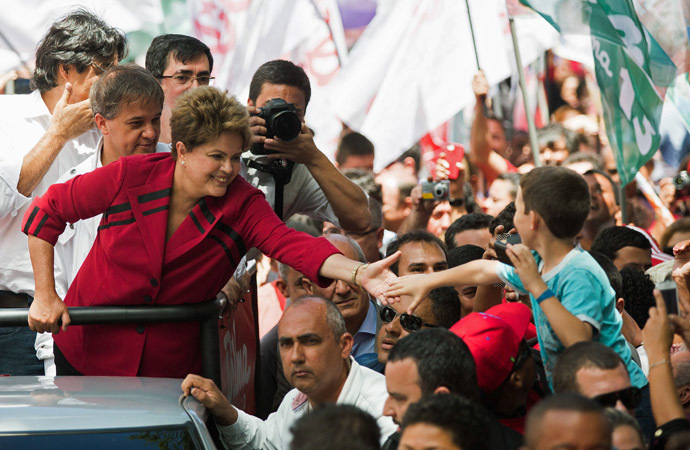 There are predictions that 28 different parties will make it into the 513-seat legislative assembly, ensuring that any president will be forced to deal with dynamic and fractious coalitions when trying to pass laws during the next four-year term.

Meanwhile, the gubernatorial race votes will likely reflect the wide social and economic differences throughout the country – but as elsewhere in Brazilian politics, the appeal of outsize personalities with populist agendas will often override traditional ideological affiliations.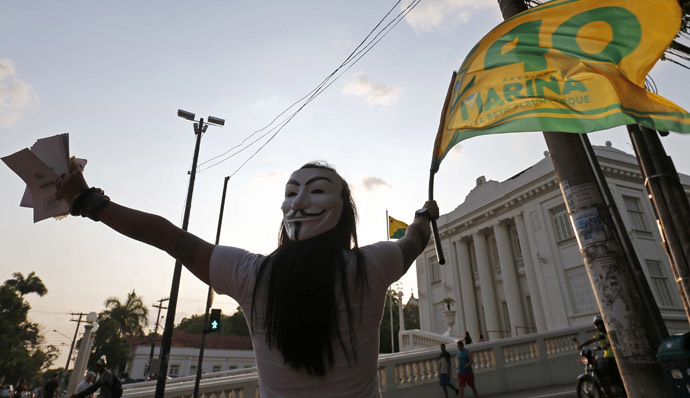 You can share this story on social media: