Mexico mass grave discovered after student protesters go missing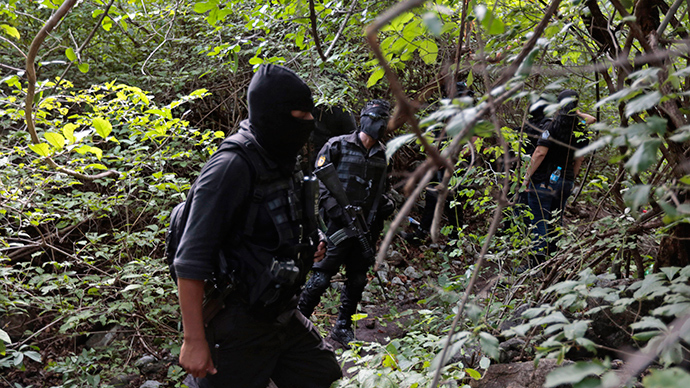 A mass grave has been found on the outskirts of Iguala, in the southern Mexican state of Guerrero, where 43 students went missing on September 27 following a protest to support the rights of rural teachers.
Authorities are conducting forensic examinations of "up to 20" charred remains discovered on Saturday in an effort to determine if they are the remains of the students, Guerrero Attorney General Inaky Blanco told reporters in Iguala on Saturday.
READ MORE: Mexico's most wanted drug lord Guzman captured
The disappearance of the students came after police opened fire on buses carrying the protesters, killing six people. Twenty-two police officers are being held for questioning following the spate of violence, while arrest warrants have been posted for the mayor of Iguala, Jose Luis Albarca and his security chief.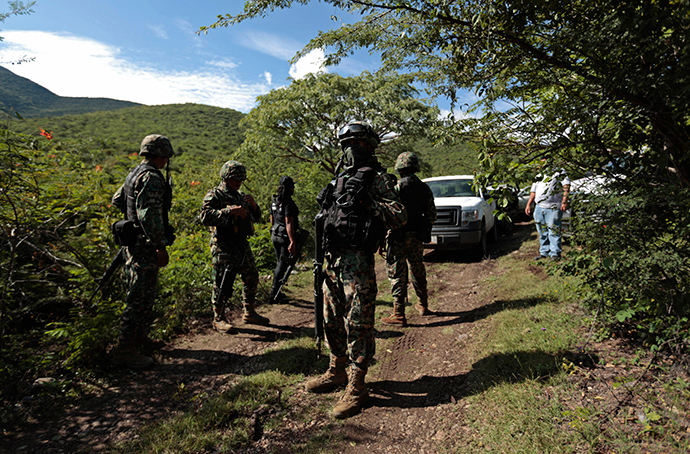 Saturday's grisly find points to possible links between local politicians and police officers with criminal gangs in southern Mexico, plagued as it is with drug-related violence and gang turf wars.
READ MORE: Mexican drug cartels increasingly hire US military servicemen as assassins
Blanco, who arrived at the site in the presence of a heavy security detail, did not disclose the exact number of bodies or graves unearthed.

"In the next few hours we will determine the cause of death and the number of bodies," a spokesman for the state attorney general's office said.

About a dozen individuals have seen reemerged after going into hiding with friends and family following the brutal police crackdown.

Authorities put the number of those killed across Mexico since 2007 due to gang-related violence at about 100,000 people.