Berlin gives green light for arms exports to S.Arabia, Qatar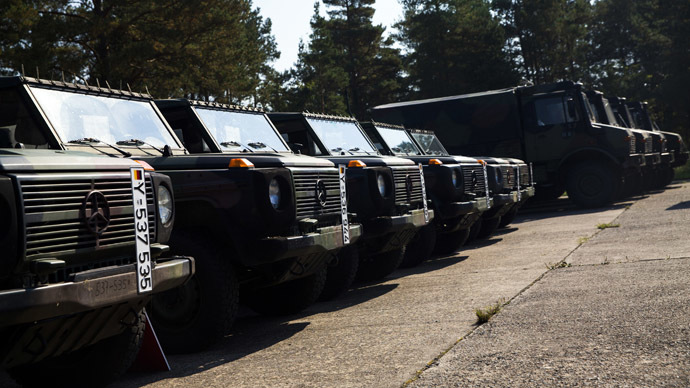 Germany's National Security Council has approved export of weapons such as tanks and machine guns to Saudi Arabia, Qatar and several other Arab countries, some of which are accused of backing jihadists, media report.
Weapons are to go to Qatar, the United Arab Emirates, Saudi Arabia, Jordan, Oman, Kuwait and Algeria, Sueddeutsche Zeitung daily said on Thursday. This was confirmed by Reuters Friday after the agency obtained a document from Economy Minister Sigmar Gabriel.
The decision to export weapons to countries, some of which are renowned for their poor human right's records, was made by Chancellor Angela Merkel, Gabriel and the foreign, defense and development ministers – collectively known as the National Security Council.
A document, which was sent to ministers by Gabriel on Thursday evening, confirmed that the council approved the export of 45 Krauss-Maffei-Wegmann armoured cars to Qatar. It also mentioned six weapons systems for testing and electronic surveillance for Saudi Arabia.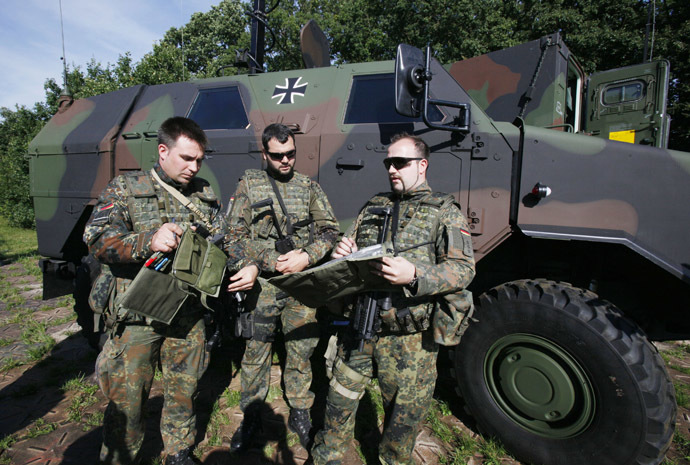 The decision to grant the export licenses is in stark contrast to a government decision in May, when two thirds of all proposed arms export licenses were turned down. It is not however clear if the new approved exports are the same ones, which were declined earlier in the year and there has been no comment from the German government.
But the decision has not gone down well in German political circles. Jan Van Aken, a deputy from Die Linke, a far left party, slammed the government and particularly called into question the wisdom of delivering arms to Qatar.
"Gabriel has obviously completely caved in before the defense lobby," said Van Aken, adding that it was "incomprehensible" that he approved the export of armored vehicles to Qatar as it "openly supported the jihadists in Iraq and Syria," he said.
In August, Minister of Economic Cooperation and Development Gerd Muller openly accused Qatar of financing the Islamic State (IS, formerly ISIS) militants, although he has since had to apologize for causing offense.
Qatar has always denied any links to the IS and points to the fact that it has joined the US in air strikes against the militants in Iraq. However, Qatar has openly supported a spectrum of Islamist groups in the Middle East in a plethora of ways, including through diplomacy, finance and in some cases weapons.
READ MORE: Baghdad 'totally against' Arab anti-ISIS airstrikes in Iraq
READ MORE: Assad calls to stop funding armed groups in Syria, Iraq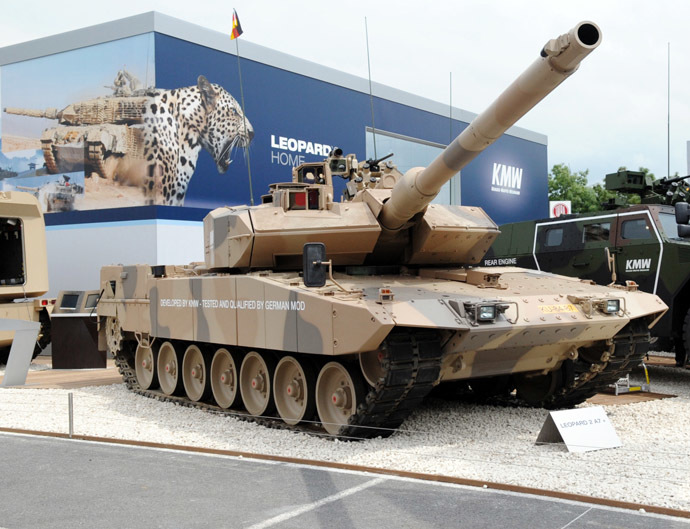 The German opposition has also accused Gabriel of giving in to the powerful arms lobby. Under German law, any arms exports to countries outside the European Union and NATO are forbidden and countries must be considered on a case by case basis.
As recently as August, Gabriel who is a Social Democrat (SPD) and vice chancellor, had been pushing for a tightening up of the rules, especially for countries with a poor human right's record, and had asked for deliveries to Saudi Arabia to be stopped completely, making the current decision all the more controversial.
Defense companies employ 80,000 people in Germany, which from 2008-2012 was the world's third largest exporter of arms after America and Russia, according to the Stockholm International Peace Research Institute.
In 2013 Germany sold 5.8 billion euro (US$7.2 billion) worth of arms, 62 percent of which was sent to non-NATO states with dubious human rights records such as Saudi Arabia and Algeria.