​'Tetris the movie': Soviet brand to become 'new Hollywood star'
Published time: 2 Oct, 2014 15:57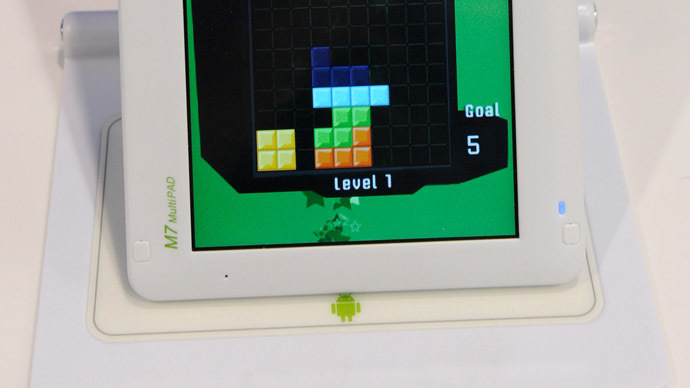 A Soviet computer lab creation and one of the most popular video games in history, 30-year-old Tetris has inspired a Hollywood movie, currently in the works. The storyline for the big screen adaptation is a mystery though.
READ MORE: Record-breaking 'Soviet Mind Game' Tetris turns 30
What the creators of the Tetris-based movie have so far revealed is they aren't "giving feet to the geometric shapes," according to Threshold Entertainment CEO Larry Kasanoff, in an exclusive to the Wall Street Journal.
Kasanoff is not new to adapting video games for big screen. His 1995 'Mortal Kombat' was a success, grossing $70 million, according to Boxoffice Mojo.
The company now promises the Tetris adaptation will be "a very big, epic sci-fi movie," although neither directors, nor cast have yet been chosen.
"Brands are the new stars of Hollywood," Kasanoff says. "We have a story behind 'Tetris' which makes it a much more imaginative thing."
The original "Tetris" was released in June 1984, by Soviet computer engineer Aleksey Pazhitnov. It eventually became a global hit, with 150 million copies of the game sold all over the world.