Tens of thousands up all night: Massive protests light up Hong Kong skyline (PHOTOS)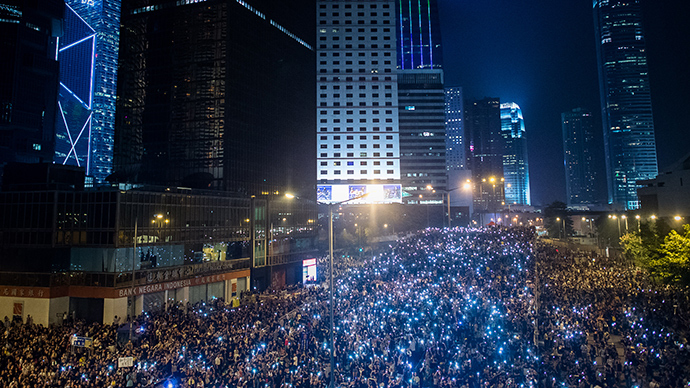 Hong Kong is witnessing one of the city's largest rallies in decades, with tens of thousands of people taking to the streets to join a protest movement, widely known as #OccupyCentral, demanding election reform.
Although the movement's hashtag mentions only one of Hong Kong's districts, by Tuesday protesters had gathered in at least four of the city's busiest areas – including Admiralty, the Central business district, the popular shopping district of Causeway Bay, and Mong Kok in Kowloon.
Unlike the relatively calm nightly gatherings on Hong Kong Island, protests were more distraught at times across the water in Mong Kok. Thousands blocked one of Kowloon's busiest intersections – the corner of Nathan Road and Argyle Street – for several nights.
Lights in the air. Lump in the throat. #hongkong#occupycentralpic.twitter.com/WLZr3Z3IKK

— Katy Lee 李玥缇 (@kjalee) September 30, 2014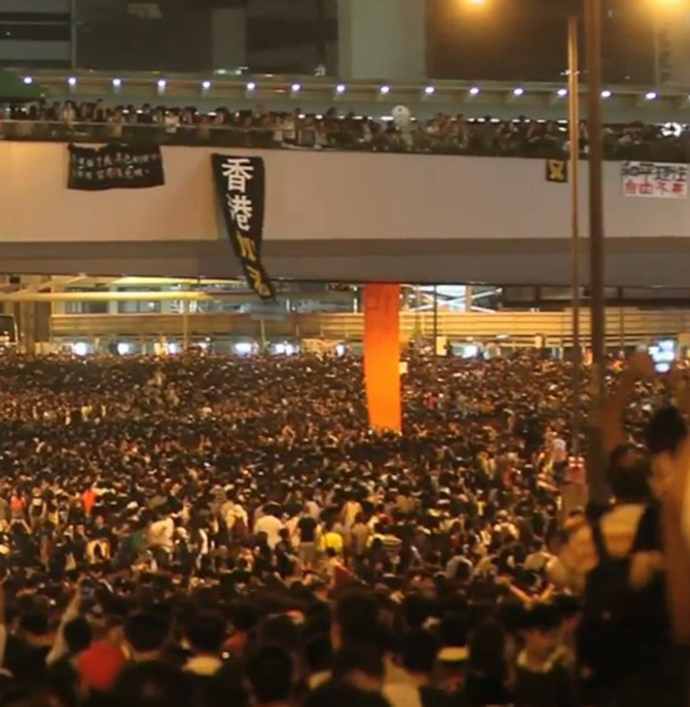 Some 80,000 people have gathered for the protests, according to organizers, though no independent estimates are available. The demonstration may be the largest to take place in the former British colony since China resumed rule in 1997.
Still people are flooding towards Admiralty. Numbers so high, cell & data networks keep crashing. #occupycentralpic.twitter.com/b0UsEWAtCB

— Ivan Broadhead (@ivanbroadhead) September 30, 2014
The protests gained major traction on Friday, with many camping out and blocking the typically busy roads. However, in contrast to weekend clashes with riot police, there was a more cheerful atmosphere among demonstrators at the start of the week.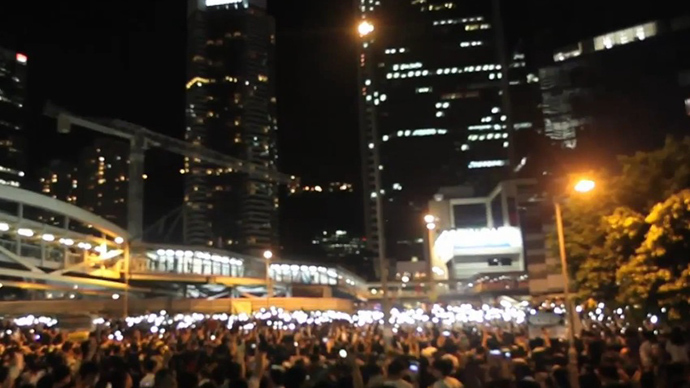 Late on Tuesday, people were stockpiling supplies and erecting makeshift barricades ahead of Chinese National Day, as some fear police may try to clear roads for the state holiday festivities.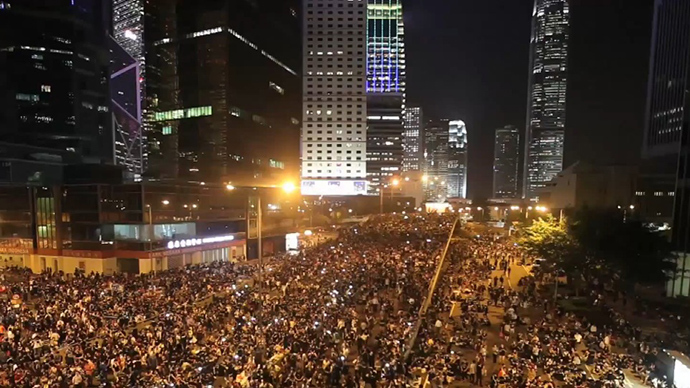 Supply stations – stocked with water bottles, snacks, disposable raincoats, towels, face masks, and tents – have been set up, indicating that demonstrators do not plan to clear off the streets anytime soon.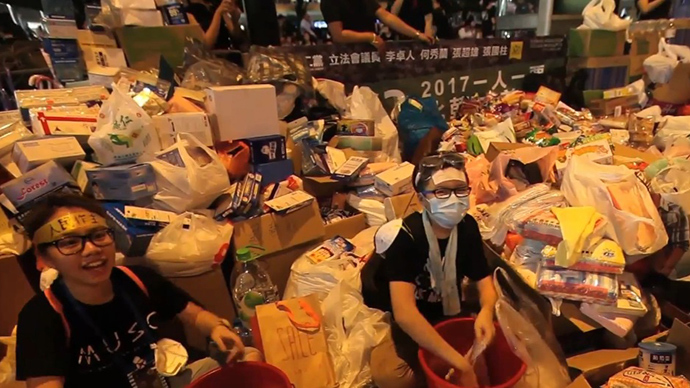 The protests are affecting the financial market, with Hong Kong shares sinking to a three-month low on Tuesday. Businesses, including those in the Causeway Bay shopping mecca, have also been directly affected by protesters crowding the streets.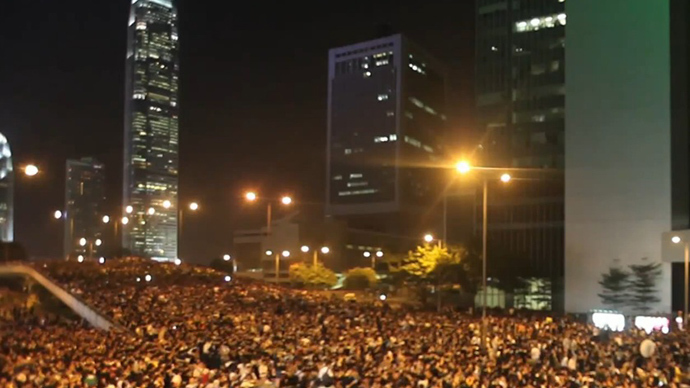 In reaction to the mounting unrest, cosmetics giant L'Oreal has banned all staff from traveling to Hong Kong on business until October 6. The United States, Australia, and Singapore have issued travel alerts.
You can share this story on social media: