'Inhumane detention': Italy awards inmate €5,000 as EU pushes prison reform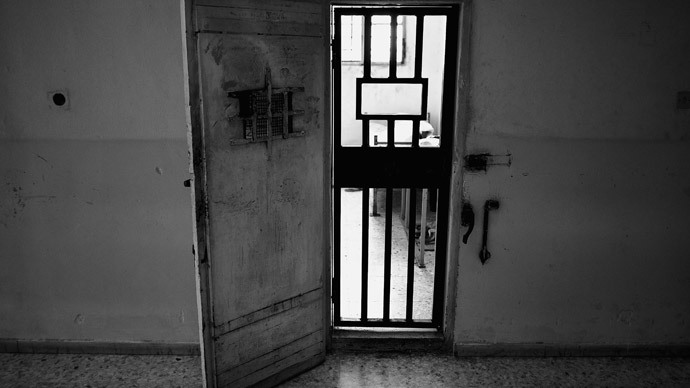 ​A prisoner in Padua, Italy, has been awarded 5,000 euro on the claim of 'inhumane detention' for having to live in a 2.85 square meter cell. The ruling has led to criticism from those already weary of relations with Rome over taxes.
The compensation is the first of its kind in Italy since its prison system clashed with the European Court of Human Rights on detention conditions. The problem has persisted for years.
On January 9, 2013, the court ruled that overcrowded prisons were violating the human rights of inmates. This followed 2009's filing of complaints by seven inmates from two Italian prisons, alleging that their cells were overcrowded and contained no hot water or adequate lighting.
As a result the Strasbourg court gave Italy one year to solve the issue, fining the system 100,000 euro.
As part of the ruling, each inmate is to have a minimum of 3 square meters of living space.
The inmate to receive the compensation is an unnamed Albanian man, serving time for underage prostitution, criminal association, false testimony and assault, according to Italy's Il Matino. The total compensation stands at 4,808 euro.
Although overcrowding and sub-standard holding conditions are a persistent problem in Italy, critics have come out against the court's compensation ruling in light of the already complicated relationship with Rome on taxes.
Italy, like other EU states, has been in the throes of recession for some time and, as Padua Mayor Massimo Bitonci told the Italian newspaper, "Justice Minister Andrea Orlando should come to Padua and explain why the people of Veneto must pay their taxes, on top of what's wasted by Rome, to give a golden handshake to a criminal."
He argued instead that the funds should be given to the prisoner's victims.
READ MORE: 30 euros a day keeps migrant away? Italians offered cash for sheltering refugees
Although the country has been in the process of reforming its prison system since the January 2013 ruling by the European Human Rights Court, it still hasn't met many of the benchmarks. That means that complaints and legal claims from prisoners continue to pour in.
The capacity of Italy's prisons was judged to be around 45,000, but since June 2013, there was only a meager reduction from 66,000 to 60,000 inmates.
Nonetheless, the country was commended by the Council of Europe this June for having already achieved "significant results."
You can share this story on social media: